In my previous post on what are ebooks & how to monetize from it, I have explained the procedure to earn money from ebooks. But, amazingly ebooks provides other great advantages as well.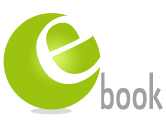 Want to know about them!!
I am providing its advantages here :
1. Suppose you have a site & you want more people to join your site, just put an offer on your site that all the users who will join your site will get your ebooks free of cost. Now just provide them with free quality ebooks on their joining.
2. You can also enhance sales of your products & services through ebooks. Just write ebooks on the services offered by you & its worth & sell these ebooks for free. This will surely enhance your sales.
3. You can also use ebooks for incseasing traffic to your site/blog. Just write some quality ebooks & put your site's/blog's link on some popular keywords. Moreover, tell them that they can resell or share your ebookr with anyone, so that your blog's url can spread to greater bulk of people.
These all are the ways to benefit from ebooks. Hope you liked the post. Click here to know how to create ebooks.
Join My Awesome Newsletter !!
Get all the tips, tricks and suggestions directly to your inbox and thats too for free..!!