You may now be familiar with the advantages of ebooks after I wrote my previous posts on ebooks. But you may be wondering how to create ebooks. It is too simple.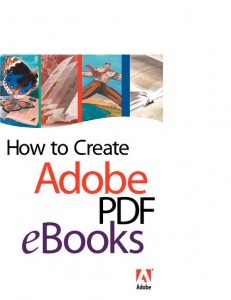 Here I am providing all steps that are required to create an ebook :
1. Just create content for your ebook & write it down on a book & correct all its grammatical errors
2. Now go to openoffice.org & download the open office software for free.
3. After you download & install the software on your PC, open the writer program (Go to start menu —> openoffice.org—> & then choose openoffice.org writer from the drop down menu.
4. Click anywhere on the page & write text. You can change the type, size or colour of your text by choosing options from the tab at the top.
5. You can add pictures with great ease. Just open the picture you want to add in another window & just drag it from it to your openoffice writer page. Now you can place it anywhere on your page by dragging & droping.
6. Now this is the most important step. To make it an ebook you have to export it as one. For this go to file menu from your Openoffice writer page. Click on it & from the drop down menu, choose "export as pdf".
7. Now choose the folder in which you want to save it, choose title for your ebook & click save.
8. In the next menu, click export button.
Now you are done. You can sell this folder, you created, anywhere on the internet like at ebay, craiglist, amazon or on your own site.
Hope you will be benefited from this post.
Join My Awesome Newsletter !!
Get all the tips, tricks and suggestions directly to your inbox and thats too for free..!!