Traffic Traffic Traffic !!
Every Blogger and Internet Marketer needs Traffic to succeed online.
No Traffic = No Sales = No Profits.
I am always in search of new ways to drive visitors to my blog and get more conversions. Every now and then I found new ways or generate new ideas of my own to get both traffic and backlinks. But there are some online marketers and bloggers that can go to any extent to get traffic and hype for their blogs. They just want traffic and they don't mind spoiling their online presence and readership for it.
Sad but True, there are a lot of them and I come across such people each day. I have collected a list of dirty tricks and methods they use to drive traffic (and backlinks too) to their blogs and I am sharing this with you all. You will be amazed to know these.
PS : I am not sharing this post in order to urge you for using these black hat methods, but I just wanted to make you all aware of what is going on in the online marketing world and how people are thinking out of the box.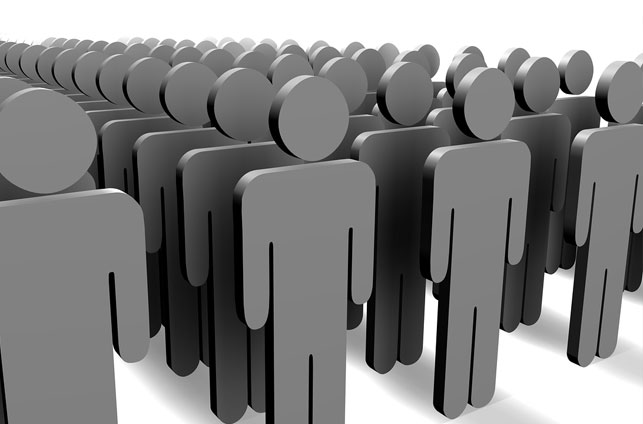 1. Organizing a Fake Contest on your Blog
Now this is the Cheapest strategy that Bloggers are exploiting these days. What they do is run a contest on their blog and claim to give a premium product to the one who wins the contest. That way they get huge exposure and get people tweeting, liking and commenting on their posts (which are actually the rules they set to participate in the contest). Moreover they also set – adding a backlink on your blog, as a mandatory rule to participate. This way they get huge backlinks too. But the place where they get dirty is when they announce a fake winner. That is, they will just say in the follow up post (after getting tons of traffic and backlinks) that the winner's name is 'this' (in place of 'this' they put a name created out of their imagination). They do not provide any proof (of selecting the winner) and then get along to post other posts (or fake giveaways like this). This cost them nothing but they get huge exposure through this.
Thats a shame for all of them who do this. The traffic they will get will not stay for long and moreover if they don't provide proof of selecting winners (which they, obvisiouly, will not). Every participant, with brain, will know that its not genuine.
To all of them who are fond of participating in blogging contests, make sure to check that the contest host has mentioned that he will choose the winner randomly (through sites like random.org) and will also provide a video proof of selection. If you are participating in a contest run by a  reputed blog, the proof is not the thing to worry, because those guys are trustworthy already.
2. Faking your Blog's sale in online marketplaces
Now this is even worse and completely unethical method. What people do is, they make it appear that they are selling their blogs. This way they try to get as much traffic and buzz as they can. They simply list their blog on sale on famous online forums like Digital Point and SitePoint and even on popular auction sites like Flippa. This way they get huge number of visits from curious folks and potential buyers. They run the listing for over a week and then just mention that the reserve price was not met, and then they call the sale off. Dirty but Free for them and so they are exploiting it.
The traffic they will be getting is from the people that are only interested to buy the site and will never come back to read their posts after they pull the sale off. Moreover their blog's regular readers will feel deceived and will, most probably, stop visiting their blog anymore.
3. Rumoring a Hacking Attack
The title says it all. Some Bloggers (and I am talking about the popular ones) use this trick. They create some buzz around the blogosphere that their blog has been hacked and they redirect their domain to a static page with a weird image (which appears like if the site has been actually hacked ). Now this way, they will grab people's attention. People are curious, and they will want to check out what happened. Many will link to them in their blog posts and status updates, thus generating traffic and backlinks to it.
Now, After a few days, the blog owner will say that they have recovered their blog (or thier blog with a lots of backlinks now).
Note that this trick will only work for an already popular blog because no one will care if your 2 day old blog get hacked, Right ?
4. Faking yourself to be a perfectionist in your niche
Now this is the most common one. People all around us are doing this. You will find every webmaster claiming that he is just perfect in his niche. Like a person running an IM blog will claim on popular forums and social networks that he earns millions in affiliate commission every month  (even if he had no idea what an affiliate is). A person running a weight loss blog will claim that he has lost 50 lbs over a month and has helped thousands achieve the same.
Thats the truth. Especially the newbies are exploiting this too much, because its too easy. Just post on popular forums or Facebook about your fake perfection and see the traffic coming in.
5. The 'Achievement Fail' Trick
Now this a tricky one ( and also the most weird ! ). What bloggers do is – they claim (again on popular forums) that they got a huge number of facebook likes (or tweets or etc) for their recent post but suddenly the count dropped to zero and they share the link to their post too. And they will then blame that there is something wrong going over at Facebook (or twitter or whichever they are talking about). To add credibility, they will add a fake screenshot of social media counter button that shows 1K or more count.
Another way they do this is by claiming that they have got an extra ordinary high Adsense eCPM on their blog. A few months ago, I found one person on a Forum saying that he recently got $29 a click on adsense from his blog and he posted the link to his blog there. To my amazement, when I checked his blog I was stumped to found that he don't have adsense on his blog. I went through his previous threads on the forum and found that in the thread preivious to that, he was asking  "What is adsense and how to get an adsense account".
Uff, that was really weird and too dirty (I must say) .
Now these were all the bad methods, which you should not try in any case.
However If you want to be wicked, here is One Recommended Cool Dirt Free Trick that you must try..

April Fool's Prank Trick
You know this, isn't ?
Every popular blog (and the giant Google too) come up with something weird, new, controversial or funny every year on April 1st. Yes, April Fool's day is the one when you can do just anything weird with your blog or your readers. The more weird and close to reality your prank is the more buzz you will get. If you had not tried it yet, be sure to pull a Prank on the next 1st April.
So these were the 'Out of the Box' methods that people (Marketers to be more precise) are using around the web.
If you know any other such method, Please share it in the comments. And if you liked this post, Why not share it with others ? Like it, Tweet it and Share the love.

Join My Awesome Newsletter !!
Get all the tips, tricks and suggestions directly to your inbox and thats too for free..!!