Blogger or Blogspot, as you all know, is the best platform to start a blog, especially if you are new to blogging. It is a fact that most well known bloggers started blogging at blogger.com and later shifted to wordpress (when they became professional). I too started my blogging journey on blogspot. Its too easy to create a blog at blogger.com, and you can set it up in minutes.
If you have started a blog on blogspot or planning to create one, then there are certain tips, you must follow, which will help you make your blog more appealing and get you more readers to your blog. Here I am with a list of ten things that you must do after setting up a blog on blogspot blogger.com :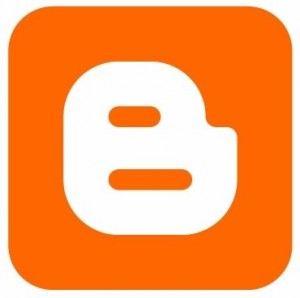 Write a Blog Post
The most obvious things after creating a blog will be to create your first post there. Your first post must be useful, interactive and memorable. Try to use your first post to describe why you have created your blog and on what topic or niche you will be blogging on in future.
Create a Favicon for your Blog
A favicon adds grace to your blog and make it look more profesional. Well, if you don't know what is Favicon, it is the small logo of the webpage that appears in the browser's url bar when you open the webpage.
Checkout my earlier post : 'How to create a favicon for your blog'
Create an About Me Page for your Blog
An 'About Me' page is a must for every blog. As the name suggests, you have to write about yourself in this page. People love to read about the person who is running the blog. Besides 'About Me' page you can also create some other useful pages like 'Contact Us' page, 'Archives' Page etc. For a complete list, checkout my post on 'Which Pages to create in a blog and what to write in it'.
Show Excerpts in HomePage
If you are using default blogspot template, your blog's homepage must be showing full posts. This can really increase the loading time of your blog and also decrease the number of pageviews you receive. So, you must display only excerpts of your posts in your homepage and add a 'Read More' link at the end of each excerpt. To do this, you just have to put the <!–more–> tag anywhere in the blog post where you want to break text. Do this in the Edit HTML mode and not visual mode.
Adjust Post's Title Tags
Blogspot, by default, shows your post's Title tag in the format 'Blog's Name — Post Name' which is not good from SEO point of view. The right method is to show title tags in this format : 'Post Name — Blog's Name'.
You can read my post on 'Adjusting Title Tag in blogspot' to easily implement this change.
Burn your feed with feedburner
You must burn default RSS feeds of your blog with FeedBurner. Feedburner provides more insights about your feeds and subscribers and is must for your blog.
If you are unaware about RSS, Read my post on 'What is RSS'.
Bookmark your blog in Social Bookmarking sites
Google gives preference to blogs which are popular among Social Bookmarking sites. So you must create an account at some of the popular Social Bookmarking sites like Delicious, Stumbleupon, Digg and add your blog there. Also ask your friends to bookmark your blog there.
Create a facebook fan page for your blog
Facebook is the best social network on the web and has also become a popular way to get traffic to your blog. You must create a Facebook fan page for your blog to increase your blog's reputation by getting a lot of fans.
Read my post on 'How to create a Facebok Fan Page for your Blog'. After creating a Facebook fan page, you must consider importing your RSS feeds to your fan page to keep it filled with content from your blog. For this read my post 'How to import blog's RSS feeds to Facebook Fan Page'
Submit your blog to blog directories and search engines
Submit your blog to some of the popular Blog directories. This will increase the chances of your blog being indexed soon by search engines and can also help you increase your PageRank in the long run. BlogCatalog and MyBlogLog are the best places to submit your blog to. Also submit your blog to major search engines like google, Bing, Yahoo etc.
Read : 'How to add your blog's sitemap to google'
Comment in related blogs and post in forums
Commenting in blogs related to your niche and doing forum posting are both great ways to generate targetted traffic to your blog and also increase readership of your blog. To achieve this, You have add your blog's URL in the url field while commenting and in the Signature field in Forums and anchor it with your targeted keyword. If the blog or the forum is dofollow, they will also help you build backlinks which will help you raise your PageRank and eventually your Search Engine Rankings. Remember to post useful comments only and never do spamming.
So these were the 10 things you must do after creating a blogspot blog. This will give an instant boost to your blog's traffic and readership and also will help you a lot in the long run.
Hope you liked the post.
Do you have implemented these things in your blog ? Is there anything I am missing from the list ? Do share in comments.
Join My Awesome Newsletter !!
Get all the tips, tricks and suggestions directly to your inbox and thats too for free..!!