If you are new to Earning Money Online, you will find it hard to earn your first buck on the internet. But Don't worry, it is not too difficult to achieve this (and i will show you that later in this post). I was in the same situation when I started my online journey. All it starts is with this – You most probably search for 'Earn Money Online' in google,then you are landed onto such sites that promise to pay unearthly cash for doing next to nothing (those are actually the scam sites that are made to trap your email address and then to flood your inbox with promotional stuffs.). After that, either you throw off your dream to Earn Money Online or you get determined to find a legitimate way to make money online.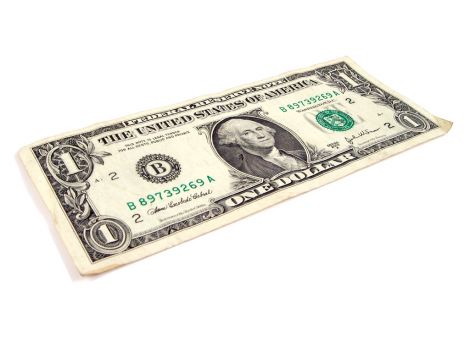 90% of those who get determined also lose hope in the long run because they are never guided in the right way (Again the credit goes to those scam sites).
If you are in the same story, then you have come to the write place. It is not actually difficult to Earn Money Online. All it takes is a little hard work and strong passion (yeah, I believe one should be passionate to earn Income Online , otherwise you are wasting your precious time). You can go for Blogging, Affliate Marketing etc to make really good passive income online; but If you have never tried your hands in these fields, then It is a must that you try doing things that can give you a kickstart. You cannot however quit your day job and get into this because it can't get you rich online but however It can cover your domain and hosting costs (which you will probably need to start your blog or to get into internet marketing).
Ahh, I have wasted much of your time now. Now straight to the topic. Below I have listed the top 5 ways by which you can make your first income online and even continue to generate it :
Online Freelancing
The easiest way to start making money online is to do freelancing online. Most of the Online Marketers and even Bloggers outsource their work to freelancers once they have grown their business. The most reliable form of freelancing (that you can start right away) is freelance writing, i.e, writing articles for others and getting paid in return. You may get paid anywhere from $1 to $5 per 100 words depending on your writing quality and experience. And It is not a difficult task to write, Is it ?
The best place to get Freelance jobs is Digital Point Forum's 'Services' section and 'Content Creation' section. A lot of jobs are posted there everyday in the form of threads. All you need to do is browse through the threads to search a perfect job for you and reply to those threads or PM the thread starter. And you will then get a reply from the thread starter with further details. Apart from article writing jobs , there are also a bunch load of easy tasks that you can undertake such as 'Forum Posting', 'Data Entry'. Another cool place to get writing jobs is the Warrior Forum 'Wanted' section. Once you get perfect in writing articles and other tasks, you can move on to much bigger dedicated Freelancing sites like 'Elance', 'Odesk' etc where you will have to bid on projects in order to win them.
And Now I am Going To Share With You a Cool Site where you can start earning money instantly by writing articles. The site is iWriter.com and all you need to do is register there, login to your dashboard and select articles from there to write on. There are a lot of requested articles there that you can pick up and start writing and get paid in return (though the pay rate is not too high, but It is still good).
Fiverr
Fiverr came..Fiverr Saw..Fiverr Conquered..!
Most of you might be knowing this cool website where you can share your skills with others for $5. If you have a skill (No matter how much weird it is), just sign up at Fiverr.com and create your gig there. In a few days, you will start getting orders on your gig which you will have to complete and you will get paid in return. Confused what gig you can post on fiverr, here are some weird gigs to encourage you :
I will be your girlfriend on facebook for a week for $5
Checkout this too :
I will write anything you want on my butt for $5
And here is one more :
I will take the blame for your fart for $5
Well, you got an idea. If these strange gigs can sell out, why not yours. And don't forgot the writing tasks that I told you earlier. You can create a gig over it like "I will write 2 high quality articles for you for $5″ and then see the buyers rush in.
Revenue Sharing Sites
There are lot of sites on the web that will share their revenue with you if you share or contribute quality content with their community. Some such famous sites are Squidoo, Infobarrel, Hubpages, Bukisa, Associated Content and Triond etc. They all share lifetime royalty with you for the articles (or even images and videos in some case) you published there. The royality is based on the number of views your content gets or the revenue it generates for the site. It varies from site to site.
If you set a schedule to post articles daily on these sites (And you can post any article but it should be created by you), you can earn a good monthly income.
One more such site is mylot where you get paid to do almost anything like writing articles, posting in their forum, commenting on their posts, sharing pics etc etc.
Selling Photos Online
If you are fond of photography, you can sell stock photos online. Just take (through Camera) or create (using photo editing tools like photoshop) a cool high quality image and submit them on famous stock images sites like shutterstock and  istockphoto . Most of the Bloggers (including me), Designers and Webmasters buy images from these sites and you get a percentage of the price for which your image is sold. And it is not one time money, you get paid every time someone buys your image.
So, You can easily make good money using this method, provided you have good Photography or Photo editing skills.
Also Read : Earn Money Online By Uploading Photos
Micro Tasks and GPT sites
First, let us talk about Micro tasks sites. There are a lot of such sites online where you are paid to perform small tasks listed by others. These tasks can be 'Commenting on someone's blog', 'Liking a Facebook Page'  etc and its pay rate ranges from a few cents to a few dollars in some case. Some of these sites are Mturk,  MicroWorkers, ShortTask etc.
Now lets move on to GPT sites or the Easy Money Sites (As they do not require any creativity from you). You can earn from these sites even if you do not have a brain (Is there anyone without it ?). I never recommend going for such sites, but If you are desperate to earn your first dollar then you can give this a try.
GPT refers to GetPaidTo . You are required to complete offers that are listed there and you are paid for it in return. The offers are usually simple tasks like 'Signing up for a Service', 'Installing a toolbar or App' or 'Completeing a Survey'. These offers can pay you upto a dollar or a few more, but there are some paid offers too that pay good but require your credit card details.
Some of the best GPT sites are CashCrate , TreasureTrooper etc.
Read this post to know more about the best paying GPT sites.
So now we have reached to the end of the article and you all are now aware of the Genuine ways by which you can start making money online. Go on, make your first income online if you have not made yet.
I hope I have helped you all with this post. If you like this post, make sure to stumble it.
Have you enjoyed this post ? Do you know any other method to Earn Money Online ? Take a second to comment below, I highly appreciate that.
Join My Awesome Newsletter !!
Get all the tips, tricks and suggestions directly to your inbox and thats too for free..!!