There is a great rise in GPT (Get Paid To) bussiness from the last few years. It has become a great income Potential for many people especially for people who have no time for blogging & advertising. Earning money online through GPT sitesis so easy that even a kid with small knowledge of internet can do it. Many companies pay for reviews about their products & services & also want peple to become their members so as to enhance their sales & services. Directly they can't pay millions of people to join them, so these online companies advertise through these GPT sites which further makes users like us and pay a small portion of their earning to us & in return we have to do the required task (always easy).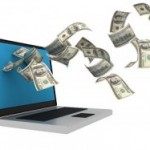 I m listing some of the best GPT sites below (all are free to join) :
1. CASHCRATE
It is till now the best GPT site.It has numerous offers to complete & these offers are high paying too.They pay nearly $0.50 to $2 for one offer & even more upto $100 for paid offers.
Most of the offers are limited to countries like UK, USA & Canada, but membership is open for all.
They have the best refferal system till now & pays 20% for 1st level & 10% for 2nd level referal. Moreover when your refered person reaches 10% earning, you are credited with a bonus of $3. Isn't this great. They pay by check when your account reaches a minimum of $10.
You can sign up here for Cashcrate
It is the next best GPT site after CashCrate. It has numerous free offers. They also have a decent 2 tier refferal system. They pay 20% for 1st level & 5% for 2nd level referal.
Their minimum payout is $20 & they pay at 30th of every month in the form of check or paypal
You can signup for TreasureTrooper here.
3. CASHLAGOON
It is also a good GPT site & have high paying offers. You can complete free offers, participate in daily contests & earn through their referal programe. They have numerous offers.
They have newly introduced a new system of earning. they display a coupon code every 45 minutes, the first person to redeem it is credited.
They pay 20% for 1st level & 5% for 2nd level referal. They have a minimum payout of $2 via paypal & $5 via check or prepaid visa card. They pay on 20th of every month. Checks takes 10 days for delivery.
You can sign up for Cashlagoon here.
If you know any more such sites, feel free to share it in comments.
Join My Awesome Newsletter !!
Get all the tips, tricks and suggestions directly to your inbox and thats too for free..!!