WordPress, as you all know, is the best CMS (Content Management System) on the web for creating great looking blogs. Once you install WordPress CMS on your host, you can create, design & do anything with your blog with an amazing user interface. You don't need to be a geek or coder to create a wordpress blog; even a beginner can do that. Moreover, Most hosts, nowadays, comes with a script installer (like fantastico) with which you can install wordpress with a click of mouse.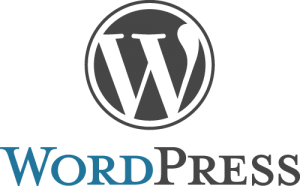 How to setup a wordpress blog mannualy ?
Well, if your host donot have a script installer, you can follow the following instructions to setup a wordpress blog from scratch :
1. Get a domain & a Host : Find a hosting provider for your new wordpress blog. I recommend going with 1and1.com as they are quite reliable & less expensive. There are many other good hosts on the web but as you are a beginner, go with a host which also provides domain registration; so you can manage both your domain & FTP within your host. Choose a cool domain name there (like yourname.com etc) & register for the host.
Remember that the host you choose must have the following minimum requirements :
PHP 4.3 or greater, MySQL 4.0 or greater & The mod_rewrite Apache module
2. Now you have to create a database for WordPress to store everything that you will create later. For this, login to your cPanel (of your host), Click 'MySQL Databases' or 'Database' & then click create new in the folowup Window.
Within your hosting account go to your hosting control panel. Select Databases, then Create New (the navigation will vary depending on the company you use). You will be asked to name the database, choose a user name and a password.
3. You are now ready to start using WordPress. It varies from host to host, if they provide one click installation of wordpress or not. But don't worry if they donot allow, as setting up WordPress blog manually is equally easy.
First step is to download the
WordPress CMS
from
here
. You will be given zipped file. Extract or unzip the file & save it in an easily accessible place on your computer.
4. The extracted file will create a folder called "WordPress". Open the folder and find a file called wp-config-sample.php inside it. Open the file using Notepad or some other text editor.
5.  You must simple find the following lines in that file & replace the text (that I have underlined) with your own information:
define('DB_NAME', 'putyourdbnamehere');
define('DB_USER', 'usernamehere');
define('DB_PASSWORD', 'yourpasswordhere');
define('DB_HOST', 'localhost');
For example, on the first line you would erase putyourdbnamehere and type your database name. e.g. myblogdb. You can easily find this information in your host's cpanel.
Save the file as wp-config.php
6. Now move all the folders and files to your Website's server or directory. Make sure you move each of the entries from the WordPress folder (not the entire folder itself). If your site is your blog, you should upload these files to your root directory. Otherwise if your blog is located in a subdirectory, upload these files in that subdirectory. For uploading, you can use free ftp clients like filezilla or you can even use online ftp clients like net2ftp. You will need a user and password from your hosting account to access your server via the FTP client.
7. You have now nearly finished installing WordPress. Now open a browser and type www.yourdomain.com/wp-admin/install.php or if you have installed it in a subdirectory go to www.yourdomain.com/blog/wp-admin/install.php
Your Software will guide you through the final installations steps, which includes choosing an adminstration name and password.
Now you will be presented to your dashboard area where you can create new post, add new theme, add new plugin or just play around. The more you will use it, the more will you know about it & the more you will love about it.
Hope you liked the post.
Do share your reviews or ask questions in the comments section below, about installing wordpress on your host manually.
Join My Awesome Newsletter !!
Get all the tips, tricks and suggestions directly to your inbox and thats too for free..!!