If you have started your own wordpress blog, the first thing that will come in your mind is to submit your all of your posts & all of the upcoming posts to google & other search engines, so that you can get most of the organic search traffic, that will get you more targetted visiters, subscribers & eventually more revenue. But submitting each of your post to google or pinging search engines each time you write a post can be very difficult (especially if you post a lot in your blog). But as always, there is always a plugin for anything in our loved wordpress. Though there are many plugins to submit sitemap to search engines, but the best one is 'Google XML Sitemap' wordpress plugin.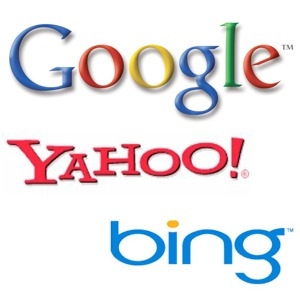 Advantages of Google XML Sitemap WordPress plugin :
1. You can Generates automatically a sitemap for all types of WordPress pages & posts.
2. It is available in many languages.
3. Great User interface allowing you to customize many parameters like priorities etc. You can set priority for each post, based on the number of comments, etc.
4. It Notifies  Google, MSN Live Search, Ask.com and YAHOO about changes via ping.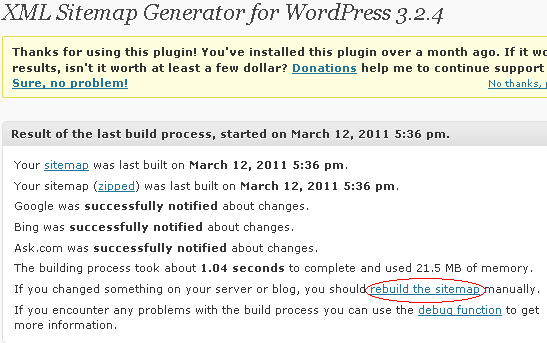 5. It generates a static XML file as well as a zipped version
6. It includes a WordPress filter for other plugins which can add their pages to the sitemap
Generates a static XML file as well as a zipped version.
7. You can use the normal url for your ditemap like yourname.com/sitemap.xml or you can set a custom one.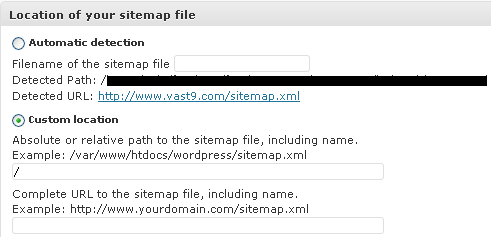 So you can see that this plugin is necessary for your wordpress blog.
Hope you liked this post.
Join My Awesome Newsletter !!
Get all the tips, tricks and suggestions directly to your inbox and thats too for free..!!