This is a Guest Post By Divya Rawat.
Facebook advertising is certainly different from print or radio – but even looking at the web advertising, its way different from pay-per-click ads that run on SERP sections or those which run on regular websites. Facebook ads are not even those e-mailers that are sent out to clients – no, they are not e-mail spam.
Facebook ads are empowered with better results because they are – customized for the user. The catch with facebook advertising is that you are closing in on your target audience like never before. You are reaching the exact niche that you want to target for your products or services and hence, the pressure of advertising is that YOU have to be that strong with your communication.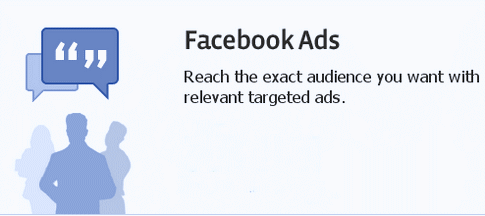 Here are a few tips to help you improve your ad campaigns in Facebook and get good ctr :
1. Great Image – Catch Attention
Facebook Ads should be all about catching the user's attention and hence, you must have a strong eye catching image. The image should speak for itself and the copy should do the rest. Research shows, that the first thing people note about an ad on platforms like facebook, is the colors and the image. Hence, on a platform that offers so much to do – like making statuses, looking at friends profiles, seeing photographs, uploading content – you have to distract them and direct their attention to your ad.
2. Strong Copy – Call To Action
After the image has drawn attention, your company should do the convincing. Should they click on the ad? Should they like your page? And WHY should they do this? Your copy should be a strong way to carry out your message.
A good copy – image duo are sure to work well for your campaign. It's important that your text give the right information to your user and direct them to make the move – i.e. content writing can drive processes like liking your page, clicking on the ad, sharing the post, etc. This will drastically improve your Click Through Rate.
3. Relevant Landing Page
Your landing page should take the story further. Facebook offers get tools and the opportunity to add plug-ins; make the most of this. If your ads are leading to the right landing pages, then they are sure to direct towards greater conversions. Making an effective advertisement also means sending your traffic to the right landing page and providing them the information and content that they are seeking while following your 'clicks'.
Also Read : Creating a better Product Sales Page
4. Right Target Audience
Facebook gives you the option to customize as per age, location, gender, industry, interests and so many more ways. It even helps you target people by Birthdays! I mean – you could give away a gift hamper to someone whose birthday it is! Isn't that crazily interesting? So why not make the most of this customization and target your right audience? Take out a little time and see what customization will work best for you. Get creative and reach the right niche. Of for that matter, you could even reach an interconnection of people. Something similar to the venn diagram shown below:
In a similar way, you should be reaching a target audience that is looking for your services.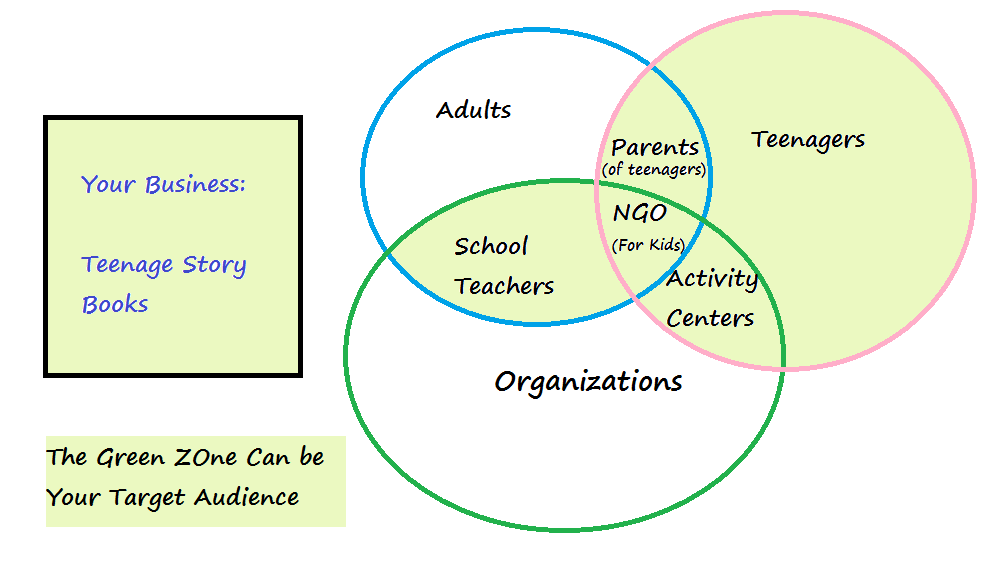 5. Variety
Fill your ad campaign with diversity. Give your user more options to choose from. Do an ad in two – or – three different ways and see what is bringing you the most results. A copy that simple might just work wonders while something that's taken you days to come up with, just might not! While on the other hand, the case might be reversed with a different selection of people. You never know! Keep trying but the core is variety. Keep a good number of ads in hand and a good number of designs. With the different kinds of people we have around us – this is sure going to work somewhere.
In any case, facebook isn't known for direct conversions. It's an indirect message, but it's sure going to help your sales if used well. The plus point here is that it is FOR the user and there are great chances of the user being genuinely interested in your service or product. Facebook ads are hence, seldom seen as 'irritants' to the user – and you have to make the most of this advantage.
Do this post helped you in improving your Facebook Ad Campaigns ? Do let us know in the comments !
Join My Awesome Newsletter !!
Get all the tips, tricks and suggestions directly to your inbox and thats too for free..!!