This is a guest post by Elijah.
Do you find yourself devoid of creativity to write your new article? Are you feeling as if you have used up all the different subjects with regards to your web blog niche? If you are in this situation then you will definitely benefit from looking over this article where I will be speaking about 7 ways that will help you find some ideas for your upcoming article.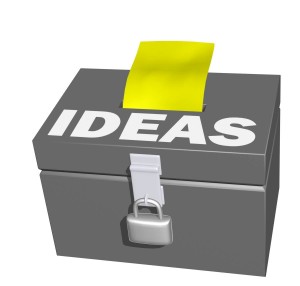 Authority Websites
First of all, you will need to pay attention to the expert sites in your niche. These sites are loaded with information and may aid you in getting some ideas when it comes to producing your future article. The key here is to make sure that you don't copy the content word for word but rather choose the substance of the post and write it in your personal words and phrases.
Comments area
You also might want to examine the comment parts of these authority web sites. Often readers may publish some beneficial comments that can produce some great articles. Why not come up with an article which will refute just what the initial post has said? Not only this provides you with an idea for an article but simultaneously offer a great way for you to gain popularity.
Article Directories
These websites are filled with articles and can offer you some really good tips when it comes to creating your next blog post. Just as before you will want to ensure that you do not duplicate the content articles in your own article but rather pick the main concepts in the post. The nice thing about article directories is that you may sort out the articles or reviews by categories and discover ideas that are specific to your own nice.
Previous Posts
Often it may well be a great idea that you revisit some old articles in the light of newer and more effective developments in the field. For example you will want to consider how directory submissions have changed and whether they are still effective as a SEO tool nowadays. This can offer you the potential for interlinking an older post for helping the indexing of the blog.
Get Off-line
Who declared you have to remain on the web in order to get tips for your blog post? My very best creative ideas emerged when doing domestic tasks. Whether you are going to the market or to the bank, just keep contemplating on some possible blog post titles. A change in environment can certainly provide the creative spark that will assist you publish some really good things.
Leave your computer
This might appear like a debatable assertion for you but this definitely does work. Visit your nearby bookshops and pick the most recent magazines pertaining to your market. Try to look for some good posts that could generate interesting blog post. For instance you might want to make an in-depth analysis of the articles that you can get in the magazines. The table of contents by itself can provide you plenty of ideas in terms of idea generation.
Ask an expert
There are some fields where you might lack some knowledge and this can seriously hinder your ability of writing good content. For this reason you might want to interview some qualified people that will help you address this problem. You will be amazed at the amount of information that you can glean just by sending a quick email. Just make sure that you provide appropriate credit to the expert on your blog.
These are the seven ways that I use in order to generate ideas for my own blog posts. Now it is your turn to do the talking? How do you generate ideas for your own posts? Please use the comments section to share your own views.
Join My Awesome Newsletter !!
Get all the tips, tricks and suggestions directly to your inbox and thats too for free..!!