This is a Guest Post By Paulette.
Affiliate marketing is just another way to make the Internet work for you. It helps you earn quick money, with the minimum efforts. It is nothing different from other marketing processes. However, since it takes a much simpler approach, anyone can make use of it to earn money online.
Marketing strategies revolve around the 4 P-s, as in, the Product, Pricing, Placing and Promotion. Affiliate marketing emphasizes more on the 'Promotion' bit, with due consideration to the other three as well.
An affiliate usually promotes products of other merchant companies. You, as an affiliate, will merely have to put up an advertisement on your website or blog as a direct link to the merchant website. Every time, one of your webpage visitors clicks on the promotional advertisement or link, and performs the desired action, you get paid.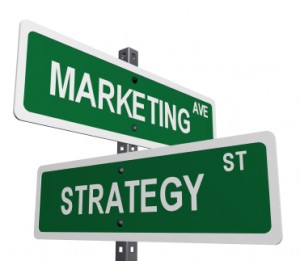 You'll definitely have to strategize, so that more and more of the consumers perform the desired action. Have a look at the following strategies, to know how more traffic can be generated for the products you promote.
Essential strategies for online affiliate marketing
You can put the following strategies to best use if you want to gain surplus revenue through affiliate marketing.
Implement SEO – Search Engine Optimization or SEO in short, is the primary process that increases your website visibility. Your webpage or blog will rank higher in a search engine if you put SEO to its best use. The higher you rank, as a response to a consumer search, the more chances you'll have of inviting traffic to your website. And consequently, your chances of earning revenue through affiliate marketing will increase, as more and more consumers will check out the affiliate links provided by you.
Choose your products wisely – The products or services you decide to promote through affiliate marketing should be relevant to your website or page. It is because you have a specific target audience, and they will genuinely be not interested if you promote irrelevant products. It may in fact ruin your website credibility. It is advisable to choose a quality product, preferably with a brand value attached with it. One or two such products will be more lucrative than multiple low-quality links.
Diversify your products – Promoting only relevant products doesn't mean that you have to promote them from the same merchant company. It is unwise to spend all your efforts for a single merchant company. Try to include related but varied products, so as to cater to the different audience demands.
Pay attention to web page designing – Your web page design should be such that your affiliate links will draw immediate attention of the consumers. The link placement on the website is vital for an affiliate, i.e. you. Improvise the landing page of your website, and see what works the best.
Promote through articles – You can submit articles to well known article directories, since they have a huge number of visitors. Article marketing has found popularity in the recent times. However, the articles should be well-written, informative and have quality content. Keyword density is also to be kept in mind while writing such articles for marketing.
Innovate and update – The audience demands keep on changing with time. So, you should also try to innovate the way you promote. Try to bring in new links, which will find better acceptance in the market.
Make use of e-mails – You can remind your consumers about your website, and the affiliate products through e-mails. Free e-books or e-courses can also draw the audience to your website. Endorse your products through news-letters. Include the links to your website as your signature.
Employ videos to your advantage – Videos create more significant impact in minds of the audience. The effect is long-lasting too. You can create videos to promote your affiliate products, and upload them on popular sites like YouTube.
Increase the loading speed – The website visitors may not wait patiently if your landing page takes too much time to load. They'll shift their attention to the next webpage, and you will lose out on the potential customers for your merchant company. Try to eliminate unnecessary links from your webpage. Reduce the graphics quality and get rid of unnecessary high definition pictures if you want to increase the loading speed for your webpage.
Social media marketing – Marketing through social media has become indispensable due to the present popularity of the social networking sites. Use them to your advantage. Create a page or group for the product promotion on Facebook, Google+ or Twitter. Invite comments and interact directly with the audience. You can even use the networking sites to build up the brand value of the products or the company you promote.
The above mentioned strategies will definitely bring an increase in your website or blog traffic, which in turn will help you promote the affiliate products in a better way. Make use of interconnected links and hyperlinks for better marketing. Pay attention to your web content, since people will not even glance twice at your website if the content quality is poor. However, you'll need to have patience to earn money through affiliate marketing. You cannot expect to be rich overnight. The more time you spend for promoting products through affiliate marketing, the more lucrative it'll be for you.
Join My Awesome Newsletter !!
Get all the tips, tricks and suggestions directly to your inbox and thats too for free..!!