We are used to update our status on social networks like Facebook & twitter. Infact, these social networks gets nearly 60 million status updates per day according to official reports. But sometimes, we want to update our status or tweet at a later time. Lets take an example, if tommorow is christmas, but you have no time updating 'merry christmas' status tommorrow. You wished if there is a draft option there by which you can write your status today & publish it to your profile tommorow, i.e on christmas. Unfortunately, even big social network giants like Facebook & Twitter do not provide this feature within it. In such case certain 3rd party sites comes handy. Here I have collected Top 5 sites that will help you postdate or schedule your status updates & tweets.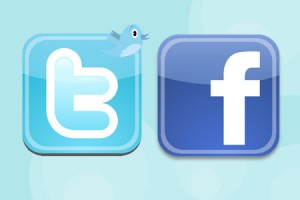 Top 5 ways to schedule status updates on facebook & twitter :
1. HootSuite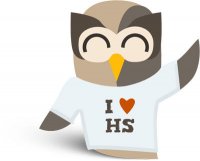 I always prefer hootsuite over others due to its awsome interface & ease. Hootsuite supports multiple Twitter accounts; enables status updates to be sent to Facebook personal account and Facebook page respectively. It even shows you all the pending status and ability to edit them however, whenever required. HootSuite
2.LaterBro

It is a simple web application that lets you to schedule updates to twitter and facebook. No need to register, you can just login via twitter account or Facebook account. Very simple and easy to use interface, you can easily change the schedulings. LaterBro
3. Su.pr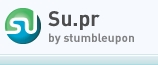 This online tool powered by popular social bookmarkin site Stumbleupon, not only shortens the URL but also syndicates the content to Twitter, Facebook and Stumbleupon.The content to be posted can be easily scheduled and sent to Twitter and Facebook. This is possible only if you integrate both the Twitter and Facebook account to su.pr . su.pr
4. Twaitter

It, besides scheuling status updates, also provides a feed manager, URL shortening (using bit.ly) and the ability to translate your tweets into another language with the simple click of a button.It also lets you post to other networks such as Facebook. They do not require registration to use their service. Twaitter
5. CoTweet

It has a very smooth interface. CoTweet will save all incoming and sent messages for you to view later if needed. One of its more unique features is the ability to assign a tweet to a friend, coworker, or someone else to follow up on; making it good for bussiness use. You can link your CoTweet account with up to 5 of your Twitter accounts and manage them all from one place. For adding Facebook account, you can do that by integrating with ping.fm service.. CoTweet
So these were the Top 5 ways to schedule status updates on Facebook & twitter. Hope you liked the list. do share in comments.
Join My Awesome Newsletter !!
Get all the tips, tricks and suggestions directly to your inbox and thats too for free..!!