Few weeks ago, I discussed about 'how to create a facebook fan page for your blog'. If you have read it, you must have got the process involved. However, I got a lot of emails from my readers asking about How they can import their blog's RSS feeds to their newly created facebook fan page. I thought of making a post about it & yes, I am here now with this post on how to import your blog's RSS fedds to your facebook fan page. This will not only help you keep you wall filled with new content (i.e. links to your recent blog posts) but also increase traffic to your blog, as your facebook fans or whoever visit your facebook fan page will most probably click on your blog post link (if its worth reading) & will then be driven to the actual post on your blog. If you post regularly, importing your RSS feeds to your facebook fan page can rapidly increase your subscribers count & also bring a lots of comments to your latest blog posts.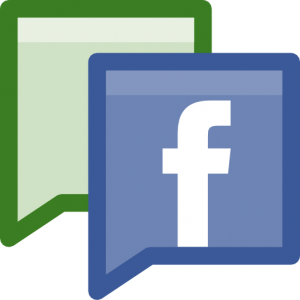 So, on the whole, it is beneficial to import your blog to facebook. In this post, I will make use of the 'Notes' application, that is provided within facebook fan page, to import your blog's RSS feeds. Though there are many applications on facebook (like RSSgraffiti, NetworkedBlogs etc) which can import your RSS feeds, but this method is the most beneficial as we are not using any 3rd party application & so there will be no linkback under your post that points back to the application we use.
How to import my blog's RSS feeds to my Facebook Fan Page ?
Just follow the following simple steps & you will get your fan page filled with your latest blog posts.
1. Login to your Facebook account.
2. Go to your fan page. You can do this by writing your page name in the search box & then clicking on your page to visit it.
3. Under your profile picture, you will see a link stating 'Edit Page'. Click on it.
4. Click on the applications link, present on the left side of the page.
5. Now you will see a list of applications which you can use with your facebook fan page. Search for the 'Notes' application in the list & click the 'Edit Settings' link that is present just below the app name 'notes'.
6. Here you will see a box to enter your blog's RSS feed address. Enter it in this box. Remember to enter only your actual feed address, like yourblog.com/feed along with http:// in front. Don't enter your feedburner feed address.
7. Check the box below & click 'start importing'.
8. In the next page, you will see your latest posts from your blog & at the top, there will be a link stating "Confirm Feed". Click on it, if you can see your blog posts without any error.
It is done now. You will now see your wall filled with your latest blog posts. It will include a title & an excerpt of your posts alongwith a link to read it full (clicking on which will take the reader to your actual blog post).
So you can see how easy was it. Hope you liked the post. If you face any trouble with it, do share it in comments.
Join My Awesome Newsletter !!
Get all the tips, tricks and suggestions directly to your inbox and thats too for free..!!