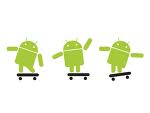 Google has already rolled out android 2.2 Froyo updates for Nexus one users as an OTA update, but as we know OTA updates are random, so you may not receive the update. But you can always install it manually; just follow the following simple steps :
1. Firstly download Android 2.2 Froyo from one of the following links :
http://android.clients.google.com/packages/passion/signed-passion-FRF50-from-ERE27.1e519a24.zip( Update : Google took down that link ); but you can try the following alternative link http://www.romraid.com/paul/nexusone/update-nexusone-FRF50-signed.zip (ROMraid / CoBlitz) MD5: 946229291ed8e24cd80aeb4a66ca2fc7
2. Rename the file as update.zip .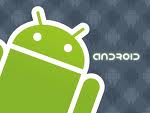 3. Hold the trackball & press power button once to boot your device ( in recovery mode ).
4. Select Bootloader –> Recovery  .
5. Wait for the device to reboot. ( you will see a sign of a triangle with an exclamation mark in the centre ) .
6. Now press the power & volume up button ( at the same time ) .
7. Now select apply sdcard:update.zip
Now you are done. Your Nexus one is now updated with the all new Android Froyo 2.2; keep enjoying it..
Join My Awesome Newsletter !!
Get all the tips, tricks and suggestions directly to your inbox and thats too for free..!!