A Proffesional website/blog is recognized by its domain. Moreover you may be irritated of long url's. A perfect domain name ( like .com, .in, .net etc ) is never free. But as you all know, alternatives are always available ,i.e, there are many free domain name providers on the web. The best among them are www.dot.tk & www.co.cc which provide .tk & .co.cc name respectively. Though both are good, but .co.cc provides free dns control including CNAMEX & url forwarding while .tk provides only url forwarding for free but dns control is not free. But who wants dns control, it is only for proffesionals. For personal site/blog & even for ur long twitter tweaks, url forwarding is best.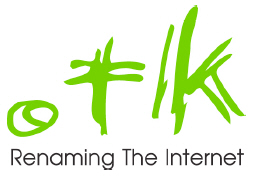 Here is the explained procedure below to get a .tk domain :
1. Go to www.dot.tk.
2. Search for a domain you want to use. If it is available, sign up for it.
3. Select for free service (out of paid or free )
4. Enter your old long url or your subdomain (yourname.example.com ) or your twitter tweak.
4. Complete the rest of the easy form.
5. Its done now.
Now whenever you will enter your new tk domain in your browser, you will be redirected to your actual long url site. Isn't that great.
Try it out.
Join My Awesome Newsletter !!
Get all the tips, tricks and suggestions directly to your inbox and thats too for free..!!