Facebook is the best place to interact online. It is like a must have thing for everyone. We add lots of friends on facebook & each time someone accepts our friend request or sends us a friends request, we get notified through the notifications area on Facebook. But Facebook has provided no way, through which we can check who unfriended us on facebook or simply who deleted us on facebook.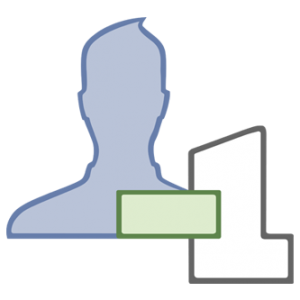 The obvious way to check who have unfriended you is to go through our friend list & check who is missing from there. But this can be too messy, if you have lots of friends on facebook. In that case you can use Unfriend finder . It is a user script which lets you find who unfriended you on Facebook. Once you install the script it will start notifying you, if someone unfriended you or deleted you on facebook.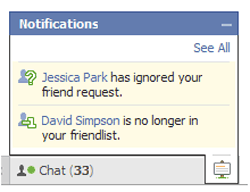 It will not only help you find who deleted you as a friend on facebook but also who ignores or cancels your friend request.
Installing this script is too easy & you can install unfriendfinder in any of the browser of your choice, be it Firefox, Chrome, Safari or Opera. All you need to do is follow the instructions here.
So this way, you will get to know who is silently deleting you as a friend on facebook or ignoring your friend request.
Hope you liked the post. Do share your views or ask doubts in comments.
Join My Awesome Newsletter !!
Get all the tips, tricks and suggestions directly to your inbox and thats too for free..!!