Few days ago, facebook updated its Photo viewer & added theatre effect to it. Now whenever you click on any photo, a blck box pops out showing you the enlarged photo & then you can use the Previous & next Arrow buttons to browse other photos.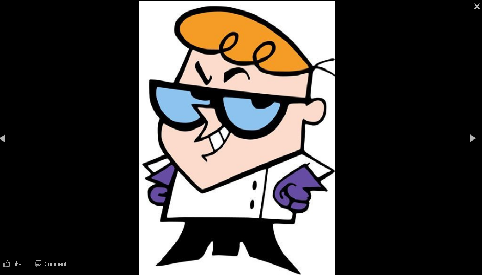 It may appear appealing to some, but most of us criticize it (thats why you are reading this post) & want a way to disable it, so that they can enjoy the old Photo viewer of facebook without the theatre effect. But, there is no way provided by facebook for disabling it. So I am here with some easy ways by which you can disable the annoying Photo Viewer of facebook Temporarily (Options 1 & 2) or Permanently (option 3):
1. The best way to disable is to refresh the page (or press F5) as soon as the theatre view of a photo open up. I think some of you might have found this method earlier.
2.Once the photo opens up in the theatre view, check the address bar in your browser & delete &theatre from the url. Now press enter & the normal view will open up.
3. If you want to permanently disable the theatre view from facebook, you must install some addons on your browser.
If you use Firefox web browser, then install greasemonkey addon, and then install this script (click install in the page that opeens) . If you use Google chrome, then you can use old fb album extension or Facebook black album remover extension to remove the Facebook theater view.
Hope you liked the post. Do share your views in comments.
Also read : How to stay invisible for single person on facebook chat
Join My Awesome Newsletter !!
Get all the tips, tricks and suggestions directly to your inbox and thats too for free..!!