When it comes to an email service, simply gmail from google is the best. Another alternative is Windows live Hotmail. To compete with google, Hotmail has added a cool new feature that will attract many new users. It is creating upto 5 disposable email addresses (through aliases) within your acoount. This feature helps fight spam as you can give your temporary email address to anyone as in case you don't want your main email address to be spammed. However there are many services on the internet such as 10minutmail, guirrella mail etc which helps you to create temporary email address, but they have certain limitations. For example, you can only receive mails through them & can't compose or send them. Moreover, the email address expires after a certain time limit.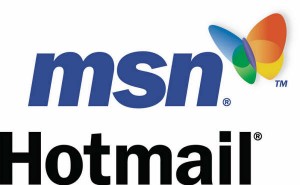 How to get a temporary email alias from Hotmail ?
To get temporary email addresses or alias email id's from hotmail, follow this link or simply follow the following simple steps :
1. Log into your Hotmail account.
2. Go to Options –> Managing your Account
3. Click on Account details (password, aliases, time zone).
4. Here you will be able to create your new email alias account. Just choose your new email_id & its done.
5. Now you will get a new window asking you to specify in which folder you want to save your new email inbox. You can choose your existing inbox or create a new folder to store the emails you will receive through your new email.
Thats all you will now get your new email alias running within a few minutes & you will receive a confirmation email for that.
Hope you liked the post.
Join My Awesome Newsletter !!
Get all the tips, tricks and suggestions directly to your inbox and thats too for free..!!