Apple has announced today that iPhone OS 4 will be shipping for iPhone 3G, 3GS and 2nd & 3rd gen iPod touch this summer & for iPad in the late fall. The best feature of iPhone OS 4 is multitasking, yes!! Multitasking is enabled by them
& you can see the list of apps running & switch b/w them by double tapping the home key.
All of the great features of iPhone OS 4 are covered below :
> Multitasking as already stated above.
> Merged inbox view. Switch b/w different email accounts inboxes more quickly; organize messages by threads & even open attachments in 3rd party apps.
> App folders. Organize apps into folders with drag & drop simplicity; you can even put an app folder in the dock.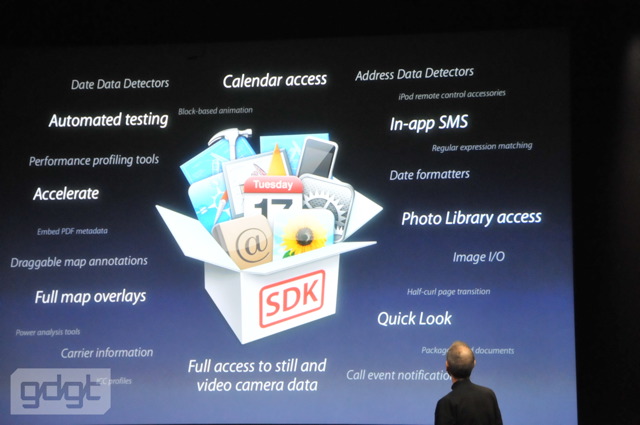 > iBooks. You can browse, buy & read books; wirelessly sync books b/w platforms. Easily flip through the pages of a book.
> Games centre with achievements, match making & leaderboards feature.
> Spell check.
> Tap to focus when recording.
> Bluetooth keyboard support.
> Playlist creation.
These were the best features of iPhone OS 4. The multitasking feature will not work on iPhone 3G, however it will work in 3GS. The iPhone OS 4 is already out today for developers with enormous features. So lets all wait for its launch.
Hope you liked the post
Join My Awesome Newsletter !!
Get all the tips, tricks and suggestions directly to your inbox and thats too for free..!!