Google's URL shortener goo.gl came into existence back in 2009 when bit.ly was ruling the URL shortener world. After then, goo.gl has grown rapidly and had become the favourite url shortener of many web users. The main fact behing its increasing popularity is that, it easily integrates with all the available google services (like buzz, feedburner etc). Goo.gl offered a simple interface with a box where you can enter long urls and after you hit shorten, you get the shortened version of that url. That was satisfiable for many but google has now come up with some cool new set of features that will help you get more insights of your shortened URLs. This update by google is probably to compete over bit.ly (which is still the king in this field).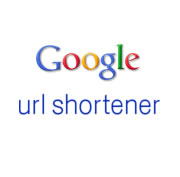 The various new fetaures added  in goo.gl are :
1. After you shorten a URL, the shortened address is automatically highlighted so users can easily copy it by just pressing CTRL+C or CMD+C on their keyboard.

2. You can now be able to hide any shortened links from your goo.gl dashboard. That is if you are not using a shortened URL anymore, you can easily hide it from your dashboard. Though the link will still work, you just won't see it anymore.
3. Google added that goo.gl  shortened links will experience zero downtime Often URL shorteners are criticed for adding delays in opening the actual redirected link.
4. Google has also set up a spam reporting which will allow any one to report goo.gl links that are actually redirecting to spam sites. You can report any spam goo.gl shortened URL  here.
So these were the new features google added in goo.gl to excell in the url shortening field.
Join My Awesome Newsletter !!
Get all the tips, tricks and suggestions directly to your inbox and thats too for free..!!