Url shortening can be quite helpful in micro blogging services like twitter & status updates which have word limits, so a url can be added alongwith your status or tweet of appropriate length.
Although other services like twitterfeed & some plugins have been in quite use, but when it comes to google, we all its speed & security & moreover the trust we hold on google.
Goo.gl, integrated with feedburner's socialize can be used to tweet your posts instantly without going to your twitter's account & remembering long url's.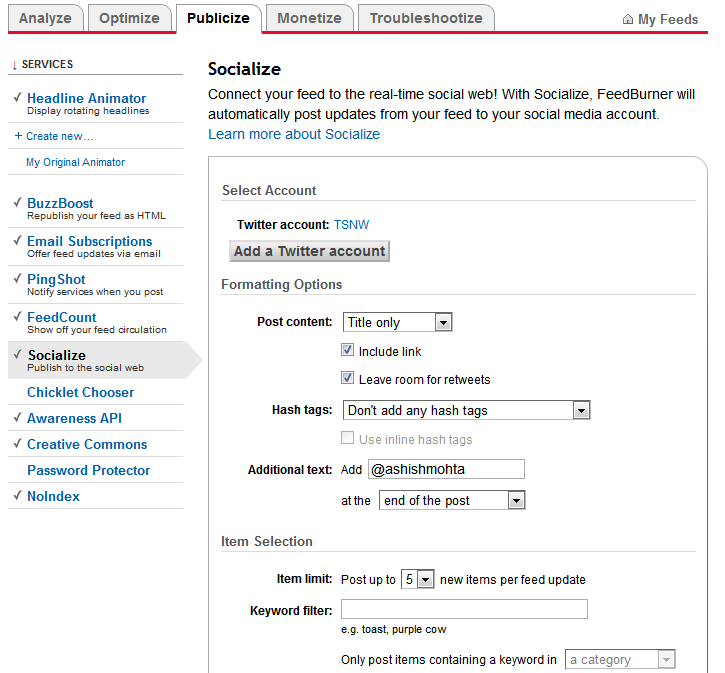 If you are a blogger & have a feedburner's account, just go to 'socialize' feature under the publicize tab. Here add your twitter account(s) & then click save settings. You may also customize the look of your tweets there. There is a filter option which allows you to select all or only selected posts to be tweeted.
Now, you just post & feedburner will do the rest. It is an open challenge of google to the biggest url shortening service bit.ly which serves over 3 quaters of all the shortened url's tweeted at twitter.
Lets see Goo.gl will win minds of people or not.
Join My Awesome Newsletter !!
Get all the tips, tricks and suggestions directly to your inbox and thats too for free..!!