Facebook unveiled today a completely new way of messaging which will be integrated on facebook soon. The new facebook messaging system includes email, IMs, its messages, sms, all in one social box. In this social messaging system all your conversations and chat history will also be stored at one place.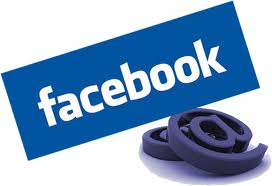 This new system of facebook is rumored as an email killer, but it is not so as zuckerberg (CEO Fb) says that it is not an email killer but email is a part of it.
This new system will also allow you to send and receive emails, all along with your chats, messages etc. And you will also get a @facebook.com email address if you want. But you can also continue to use your other email address too like gmail.
This new messaging system will surely be going to alert gmail of the coming downfall gmail might have to suffer due to people preffering facebook over gmail.
Well if you want to get your own email address at facebook, you will have to get in queee and wait for an invitation which you can request here.
Join My Awesome Newsletter !!
Get all the tips, tricks and suggestions directly to your inbox and thats too for free..!!