In the last few weeks, Facebook has emerged out a lot of security features in its social network. Facebook was always criticized for security issues, but now Facebook has a bunch of all new security features which can help you save your account from being hacked or accessed from any unknown place. Below is the complete Facebook new security features list :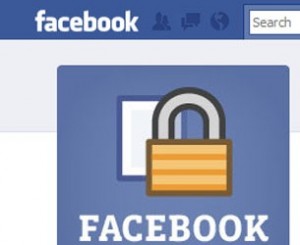 Facebook's new One-time password Feature
This cool feature will help you get a temporary password when you will be using public computer to access your Facebook, so as to safeguard your account. This means that you can log into your account with a temporary password (that is different from your current password). This temporary password will expire in 20 minutes & then you can again use your original password. All that you need to do is text "otp" to 32665 from your mobile phone and you will receive a password immediately. However, in order to use this feature, you need to give your mobile number in your profile information.
Facebook's new Remote Logout Feature
The feature will allow you to remotely log out of any facebook session that you may have left active on another computer or device. This will help you detect anyone who is illegally accessing your account from his device & You can just log him out easily.
To use this feature, login to Facebook & go to 'Account Settings' and click on "change" next to "account security." There, you will see where else your Facebook account is logged in, including the type of device and the city it's in or near.To log out of any of them, click "end activity." Moreover, To make sure that no application can pass your data, go to "edit settings" and you will be able to see the complete information about the application which you use, when this application accessed your data and what all permission the Facebook applications have for your profile. And you can alsways revoke access to any application.
Facebook's new Suspicious Logins check Feature
Facebook also got a feature that will allow you to approve any devices that you commonly use to log in & then Facebook will not allow your account being accesed from any other device. To use this new feature, go to the "Account Settings" page and click on the link next to "Account Security" . If you select the option to receive notifications for logins from new devices, when you log in, you will be asked to name and save the various devices you commonly use to access your precious Facebook account. Also when spme other person will try to login into your account (if he got your password somehow) from other device, he will be asked questions for confirmation like Date of Birth & guessing your friends in their profile pics.
Facebook's new download backup feature
This great & cool Facebook's new security feature allow you to download your complete facebook profile along with your settings as a backup. This Facebook backup feature lets you download a zip file of all the information you have ever posted on your facebook profile including your photos, videos and messages.
Also Checkout : Hide your Facebook profile from Search Engines
So these were the new security features that facebook has added in it. Hope you will like them & hope you liked the post. Share your views in comments.
Join My Awesome Newsletter !!
Get all the tips, tricks and suggestions directly to your inbox and thats too for free..!!