This is a Guest Post By Emma Tomlinson.
In the past, it used to be a battle with MySpace and Friendster. Then, Twitter and Facebook emerged. In the following years, Pinterest and Google+ as well as other social networks came up.
Given the wide array of online communities these days, you may be wondering…
Which social media platforms are most effective in driving traffic to your site?
Generally, you won't know the answer to this question unless you spend time on it for several months. Then again, you can always learn basic information by checking out the following:
Interesting Facts on Some of the Biggest Social Websites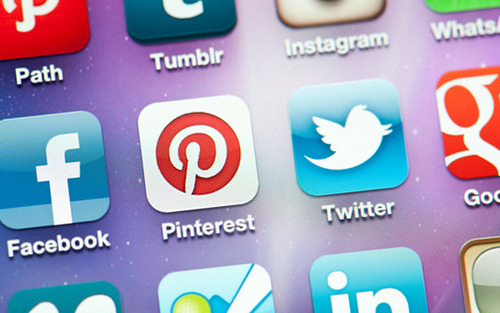 Twitter
  There are more than 465 million accounts.
 The estimated number of daily tweets is 175 million with 16,000 tweets each second.
 The social network site gets around 1 million additional accounts each day.
 This statistical data is simply amazing considering that it was only a concept among three individuals five years ago.
Facebook
  It has approximately 845 million members with around 483 million active users each day.
 These figures are equivalent to an estimated ratio of 1:13 individuals in the planet logging in daily.
 In average, a user spends more than 11 hours and forty minutes (700 minutes) on his or her profile page per month.
 There are around 1 million links shared on various accounts every 20 minutes.
Pinterest
  It has more than 10 million members with roughly 1 million visits by non-members each day.
 Its number of daily users has gone up by over 145% since the beginning of 2012.
 One of its most influential members is Mark Zuckerberg.
YouTube
  Its first video has 3.24 million views.
 The activation of its domain name was on February 14, 2005.
 The most popular video is Lady Gaga's "Bad Romance" with 250 million views; while "Charlie bit my finger" (a non-commercial video about two brothers) has 212 million views.
 It ranks second as the most used search engine.
Google+
  It has around 90 million members.
 In December 2011, it has approximately 62 million active users, which is predicted to increase at 400 million within a year.
 It attracts an estimated of 625,000 members each day.
 It acquires more than 5 billion visits daily.
Looking at these fantastic numbers, you already know where to set up a profile or fan page.
But why would you spend time on network sites when you can just send emails or call up your friends on the phone?
Well, if you use it for personal reasons, you can get to know plenty of people around the world and share interesting information with them. On the other hand, you can obtain the following…
Benefits of Social Media to Your Business
1. Brand awareness
Yes, you can advertise your offers through traditional tools such as flyers, billboards, and banner stands. However, you are not sure if they will engage with your company directly after they see the ads.
But if you build online presence and a credible image through social platforms, there is a huge possibility that some of your target customers will share it on their own pages and to their friends. And, you must know that word of mouth is a very powerful marketing method.
2. Publicity
When you go online, you require less media coverage whenever you want your target audience to know you have new products or services available. All you have to do is post an update or blog content about it and include polls or contests.
Additionally, you can use it to manage your reputation, especially if negative comments from other companies or some customers spring up.
You can also get endorsement from individuals or organizations with high social influence to boost your own credibility.
3. Customer service management
You can cater to consumer needs and enquiries through several means. But if you do these through your fan page, you can respond to their questions or give solutions to their problems in real time (or right away).
Most of all, you can show appreciation for their loyalty to your brand on your company's profile page.
4. Lead generation
In the past, finding new customers may mean sending out marketers on the field to "hard" sell an enterprise's offers. It may include setting up marquees and distributing print ads.
But with the advancement of the Internet and technology, you can attract prospects on your Facebook or Twitter page through informative and relevant content, video marketing, and engaging content. You can even look into the online pattern and behavior of your visitors through tracking and analytic tools.
5. Efficient Analysis
It is imperative that you keep up with your competitors and maintain an edge against them. With the help of social media, you can do this without too much difficulty. You just have to look into the blog sites and profile pages of successful enterprises within your niche and study their strategies. Then, you can tailor their ideas according to your business objectives, targets, and requirements.
Brand awareness, publicity, customer service management, lead generation, and efficient analysis – these are the top advantages of using social media marketing.
So, if you have not considered creating a fan page or establishing a blog site, now is the perfect time to do these things. If you won't, you might just lose your next potential customer to your rival companies.
Join My Awesome Newsletter !!
Get all the tips, tricks and suggestions directly to your inbox and thats too for free..!!