This is a Guest Post by James Martell.
So many people have been dabbling in an Internet business, whether it is blogging, sales of some sort, or service oriented. Some have started it out as a side job for some extra money, or just weren't ready to cut the ties of their brick and mortar position quite yet.
The good news is that if you are serious about making your business full time, there are some steps you can take to help boost yourself into a decent 5 figure income. The key is that you need to be sure you are ready to do this, and dedicate the necessary time in getting the necessary work done.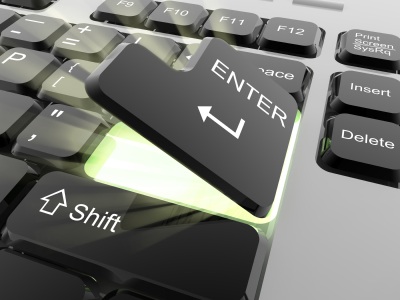 So, if you are looking to take your part time Internet business to a full time level, congratulations! I have been doing this since 1999, and have a few ideas I would like to share with you, to make that leap easier.
'Start' with a Professional Work Space
Even though you may have been working your Internet Business for a while now, that doesn't mean you can't 'start' again correctly. What I mean by that is to make sure you are set up properly to kick it into full time gear.
Make sure you have a dedicated work space available to accommodate a professional atmosphere. In other words if you are currently working wherever there is space at the moment, such as the dining room table, or the couch, stop.
Find an area in the house that can be your permanent work station. If you don't have a spare bedroom or attic that would work, section off a corner of a lightly trafficked area. You could find a nice glass corner computer desk to fit, without looking cumbersome in the room.
My point is if you feel professional, it will show in your work.
Using Backlinks to Earn 5 Figures
Backlinks are a wonderful tool to boost your part time career into full time status. They are links that are placed within articles that you submit to other websites, directly linking traffic back to you. It's an easy and effective source for significant growth.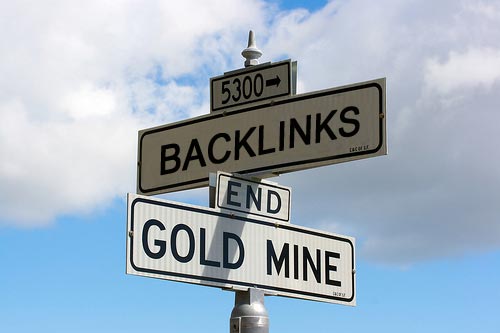 We were just asked recently on how many backlinks it would take to earn 5 figures. The answer isn't necessarily how many, but also where you place your articles. If you are simply placing them on article farming sites, you will not get anywhere. Google doesn't like farming sites and will not 'pick up' your links.
The types of backlinking sites that people generally have can be broken down into the following 4 categories:
Zero Articles with Backlinks : If you have not submitted any articles with backlinks on other websites, then you have no links directing traffic back to your site. You may have put forth a lot of effort into making a beautiful and professional website, but there won't be many people viewing it, if traffic isn't coming in. So, if you want to get to full time income, start thinking backlinks.
5 to 10 Articles with Backlinks : By placing up to 10 articles with backlinks, on quality sites, it won't do much in the way of reaching full time status, and barely part time,  but it will generate some traffic.
20 to 30 Articles with Backlinks :  If you are submitting 20 to 30 articles with backlinks, then you should be expecting decent traffic, but still not full time. This category is when you will see a decent part time income.
100 to 150 Articles with Backlinks : Now this is where you will be seeing your status jump to full time. If you are submitting 100 articles, with 2 backlinks in each, that is 200 backlinks directing new business to your site.
This will take a little time to reach this goal, but it's one of the best ways to get new readers and viewers for your website. Even if it takes a year, it will be worth it if you are placing them on quality sites.
Take Advantage of Google
I realize that finding that many quality sites sounds a bit overwhelming, but once you do, Google can take it from there. They have the technology to sort out the good from the bad, and they embrace the good by supporting and highlighting quality sites and content. They will be the cause of farming sites to crash and burn, count on it.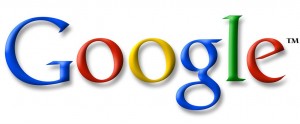 As a result of Google's technology, more and more people are accepting guest content, to help boost their traffic, as well as keeping their website current.
When you locate some of these sites, take a little time to learn about them, such as the type of content they accept, as well as their guidelines for submission.
Once you have determined that you would be a good fit for them, you have to convince them of that. Suggest a couple topics that you feel will benefit their site when you first make contact with them. After building a rapport with a few sites, then start submitting quality content, about 10 articles, per month to a variety of the sites you have found.
Again, this will take a few months, but you now have the ability to bring a lot of new traffic to your own website.
The Ever Changing World of Technology
If you are 'into' technology then you know how quickly it can change. Unfortunately, once you buy the latest gadget, it's newer, faster, and better replacement is just around the corner.
However, having an Internet business you should really stay on top of what is available to assist you in your career. That doesn't mean you need to have the best of the best, or the latest of everything. But, you should be aware of anything that can prevent your career from going obsolete.
For example, when I first started my affiliate marketing sites, I didn't use a lot of graphics because it was all dial up back then. I didn't want my guests to have to wait for everything to download and have them run off due to loss of interest while waiting. However, that has all changed now, and graphics are a wonderful tool to use.
Other examples are desktop video conferencing, Smart phones, or iPads. These are all tools that help to make your work easier, by either hosting meetings or webinars from home, and working on the run.
I suggest that you simply keep an eye out for what is available. Some of it will be gimmicks, while some might save you a lot of time or money.
If you have any thoughts or questions on what you have just read, please leave them in the comment box below.
Join My Awesome Newsletter !!
Get all the tips, tricks and suggestions directly to your inbox and thats too for free..!!