If you have read part one of this post you may have become familiar with the importance of pages in a site/blog & some of the most important pages. But there are other pages too, that you can create & they are equally important. Here are the rest popular pages :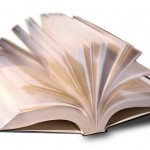 A subscription page :-
This is a page which is fully dedicated to subscribing to your blogs feeds. This will be greatly helpful in converting your readers into subscribers. Here you can add links to your site's/blog's feeds & email subscription page.
Also explain to your readers the benefits of subscribing & also the ease of unsubscribing too. Explain to them what is RSS & feed subscription as many of the readers are unfamiliar with it. Explain them the amazing benefits & advantages of RSS & feed subscription.
A Popular posts page :-
This can be really helpful for bloggers in impressing your new readers & visitors. This page consist of links of your most popular posts. This can really help in increasing subscribers. Moreover it also proves as an ad to readers for discovering useful posts which may not otherwise be linked from your home page, or have much early place in the archives.
A category page or page on particular topics :-
This can be important in grouping your content under suitable niches or keywords. Like if you have 3 posts on 'earn money online', which is your niche, then you can group them under that niche by simply collecting the link of that from labels & placing them at the top navigation bar through the link list option.
So you can see that how much essence a page can add to a blog.
Hope you liked the post.
Join My Awesome Newsletter !!
Get all the tips, tricks and suggestions directly to your inbox and thats too for free..!!