As you all know or may have seen that pages adds grace to a website & now a days to even a blog. You may rarely see a website with only a homepage.
Any pages can be there– from an about page to a page for a particular topic; & all theese imparts a profesionalism to the site.
Here I am provinding details of some of the most popular pages that you will find on day to day surfing :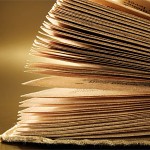 An About page :-
It is generally a necessity that a blog/site should have an about page, so it will generally be the first page you wil add in your site.
Here you can include general information about your blog's or site's format, subject & any other relevant information which your blog readers will find useful.
A contact page :-
It is the most accessible way for your users to contact you & it is very easy to create a contact page.
There are two famous websites which provide 'contact page form making' service for free. These are Kontactr.com & WebFormDesigner.com. They will provide a simple javascript to add in your blog, after signing up, & the form will include an 'email to author' button alongwith it.
For begginers, kontactr is better as it is too simple, however proffesionals can choose webformdesigner.
An about the author page :-
This is similar to an 'about page', but here you will mostly provide information about the author, as the name specifies. If you have included author's info in the about page already, then no need to create it differently.
An archive page :-
This page has gained increasing popularity in the recent days. If you are running a blog, then this is the best page to create as it provides an easy navigation for your visitors. You can create an archive page by collecting all of the links of your posts from the archives widget & then pasting it in your archives page. Also add some description to each post to for a good impact. If you have a big & old blog with hundereds of posts then creating an archives page should be ignored.
There are many other important pages that should there in a site/blog, you must check them in the part 2 of this post.
Join My Awesome Newsletter !!
Get all the tips, tricks and suggestions directly to your inbox and thats too for free..!!