Well if you are a beginner, let me tell you, PR (Page Rank) is the most important thing for a site or blog. It decides the online status of a site. But it is also the most difficult thing for a site to have.
Page Rank means the rank acquired by your site/blog for a specific keyword in Search Engines like google.Think pagerank as an indicator of google's perception of a page authority within the web.Many people think that google pagerank is an old concept & has reduced its importance to great extent.But this is strictly a false statement.It is because of PR concept that google search engine has flourished & google has come out to be a multi billionare company in the long run.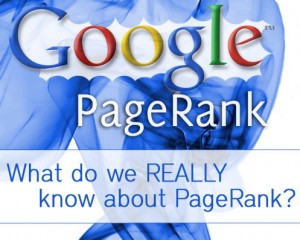 Google PR is important for SEO's to understand as a concept. Because it is a recursive algoritham, it might take a little more than a basic understanding of algebra to comprehend. But once you understand the formula & the intention behind it, it gives you greater insight into constructing an internet architecture that is effective for search. 'Increase pagerank' is a very competitive keyword now a days.
In the post & in the upcoming ones i will guide you through all the essential ways which can increase your PageRank.
There is one easy way which can increase your PageRank. But it requires money.
There are some companies online which takes some fees from you & in turn do some change in the HTML encoding & Keywords of Your Site or Blog(SEO spamming) & thus fool search engine robot by addind multiple same keywords in your html. Thus your PageRank is increased. But there are other free methods too, so never pay for something which you can get for free.
The free methods are too difficult but there results are great.
The basis of PageRank is simply specific keywords & Back links or inbound links(IBL).
Search engines assign pagerank based upon the number of back links
or IBL (inbound links). Now what is backlinks, let me tell you in brief. PR is assigned based upon no. of links on internet that points back to your site. These links that tags your site address are called backlinks.
If your ste's link is there on a quite higher PR site than you can increase your PR with few backlinks; while if you have backlinks on lower PR sites than there should be a lot there(in thousands).
But the question arises how to acquire backlinks as if higher PR sites point back to some lower PR site than it can lower the PR of the higher PR site.
In my next post I am going to lists the essential ways that will really increase your PR. Keep visiting.
Join My Awesome Newsletter !!
Get all the tips, tricks and suggestions directly to your inbox and thats too for free..!!