This is a Guest Post By Justin Spenser.
Do you think that your content is less interested to readers?  It can be very discouraging for a blog owner to regularly produce quality content if he finds himself in a situation when he does not receive proper attention of the readers he really deserves. However, there are many blog owners who can please any reader by his writing skills. But every time it's not possible to gratify everybody, even if you have great expertise. Your blog readers prefer to read a specific content in your blog and you should know very well what exactly they want to see on your blog. As a blog or website owner, your primarily goal is to keep your readers engaged and interested via the content of you blog or website.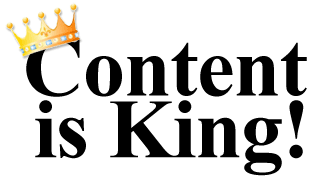 Does Your Content sucks ?
Look over the following 10 Facts, Do they look familiar to your Blog ?
1. Not Receiving Quality Comments from the Readers: To determine the reader's interest, first thing you need to do is to analyze the quality of comments posted by readers. A serious reader who thoroughly read the blog content generally takes some time to post relevant and high-quality comments to the blog posts. If you think you are doing a good job, posting quality contents on regular basis but the visitors do not post any comment or the comments they post are not relevant or high-quality, it shows your readers are not seriously interested in your content.
2. Readers Do Not Answer Your Questions: You can investigate by asking some questions to your readers. By posting some questions on your blog, you will come to know that whether the readers are engaged with your blog or not. If you are not receiving any response of your question or requests for feedback, it clearly indicates that your blog is unable to pull the interest of the readers. On other hand, by getting some response you will easily come to know that how many readers are taking interest in your blog.
3. No Sharing of Posts on Social Networking Sites: Today's readers are very active and if they like any article they immediately share it with different social networking sites. Or, they can also send a link to your post via Facebook, Twitter, etc. If you find that your readers are not sharing your blog posts with various social networking sites, it indicates that your posts are not appealing enough to attract your readers.
4. No Linking to Your Blog Posts: Explore the number of readers talk about your blog posts or link back to your website. If you find out the readers are not linking or referring your blog posts somewhere else, you may not be attracting your readers.
5. Low Ranking on Search Engine Results: The success of a website or a blog majorly depends on number of users visited to the website. In fact we can say that the website's success is only measured by the number of visitors. If a website is not visible in first few pages of the search results, it will not attract the visitors. If your blog exists in the same situation and does not obtain high ranking in search engines, it may be a sign that people are not visiting your blog and thus your blog gets hold of high rejection rate.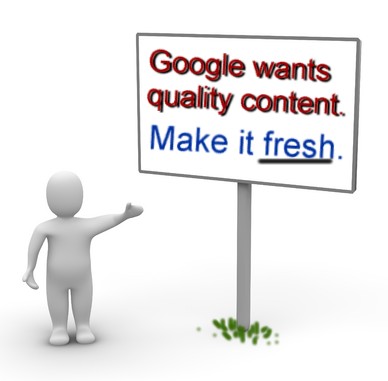 6. No Response to your Calls to Action: Find out how many of your readers are replying to your calls to action. Readers who are thoroughly affianced with your posts usually will respond to your calls to actions.
7. Readers are not using Your Tips or Suggestions: Put some tips, suggestions or information on your blog and determine whether your readers are using these suggestions or not. If you find they are not actually putting any of your tips or suggestions you recommend to use, this indicates they are least interested in your blog posts. This is because the people who are not thoroughly engaged with your blog usually do not put any of your tips or suggestions to use.
8. Readers Are Not Interested to Receive Updates: Determine how many readers are subscribing or unsubscribing to receive regular updates from your end. If you find out the number is very less, it shows that very less users are taking interest to read your blog posts because if they find your content interesting, they will surly want to read your new posts and will defiantly subscribe to receive regular updates.
9. No Downloading of Toolbars or Widgets Offered By You: Determine how many of your readers are downloading toolbars and other widgets offered by you directly from your website. Thoroughly engaged readers typically do such things like downloading toolbars, widgets and other resources offered by you from your blog or website.
10. No Followers on Twitter or No Links on Facebook: To know whether your posts are interesting enough of not, you can track the number of readers who are following you on Twitter or have liked you on Facebook. If you think you don't have a big following, it shows that your readers may not be as engaged with your blog as they should be.
How to Improve your Content Quality ?
By having a look at one or more of above 10 signs, you can easily analyze whether you are doing a good job of attracting your readers or not. There are lots of ways to keep readers interested in your blog but the best way is to post interesting material on regular basis without fail. However, most readers don't expect every day to read something new on a blog but what they want is unique and quality material. Thus, instead of posting lots of usual or boring material every day, try to post a unique and well-written material on every single day. When the readers will find something interesting material frequently on your blog, they will start taking interest in your blog and will come back again and again.
It is important to add some variety in your blog, even if your blog is based on a central, unifying theme. For example, a "How To" blog is very useful for the readers if it assembles the informative content regularly. On other hand, a personal blog will be more interesting if it is based on stories. You can add some funny stories about your childhood, some exiting posts about your college days will make it fascinating and appealing. If you have a recipe blog, you can add different cuisine and update it regularly with some cooking tips.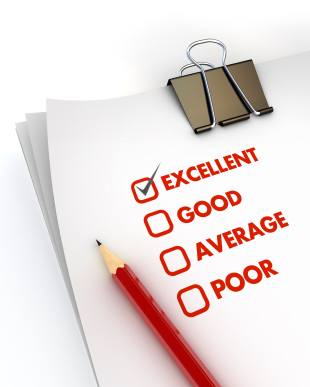 For the success of a blog it is essential to know that what your visitors actually want to read in your blog. And, polls are the easiest way to find out the visitors interest. Raise a poll by asking a simple question to your readers "What content would you like read in our next article?" It will give you an idea of what your visitors exactly want to read in your blog and you will not waste your time in writing the posts that will not become popular. If you wish, you can create a page just for polls and place it in the sidebar of your blog. Also, analyze the most commented and praised articles. These are the types of articles that the visitors like to read. You can create new posts covering the similar topics that were well accepted by your viewers. It will help you to retain your visitors as you are presenting the articles of their interest.
Do Share your Opinions and Suggestions in the comments below.
Join My Awesome Newsletter !!
Get all the tips, tricks and suggestions directly to your inbox and thats too for free..!!