This is a Guest Post by Nisha Sharma.
The Internet is evolving. What once was dominated by message boards has grown exponentially into an access point for all human information. Just 27 years ago, the first DNS or Domain Name System was created. AOL launched in 1989 and the first webpage was created in 1991. Six years later, the term "weblog" was coined and a year after, in 1998, Google came online. Social media would pop-up in another six years, when Web 2.0 was released in 2004.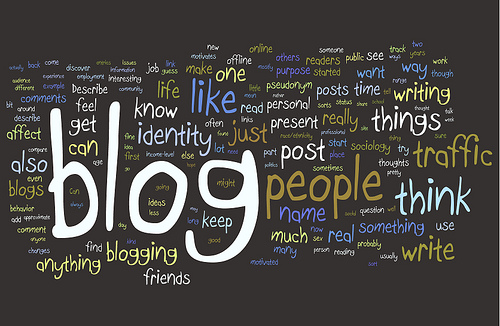 Since that time, the Internet has seen millions of websites created and published. And in the last few years, blogs have begun to overtake new web-space publications. Google's Blogger and WordPress are the most popular platforms today. Each provides free templates and publishing tools to users.
What is a blog?
As mentioned above, the term "weblog" was first used in 1997. It came to be shortened to "blog" over the next few years. A blog is simply an interactive website that allows the publisher to post text, images, audio and video. Unlike a website, a blog is dynamic, meaning readers can interact with publishers.
What is the difference between a blog and website?
Technically, there are not many differences between a website and a blog. For the layperson, the main difference is usability. For programmers, there is little to no difference between blogs and websites. In fact, many web site designers use at least a portion of a blog platform to build new websites.
Why is setting-up a blog so demanding?
There are many reasons for the complexity of setting-up a blog. Two reasons are known as "HTML" and "CSS" coding. These two languages are how the Internet interprets the content placed on the site. New users may easily write in text for a new blog post and click "Publish". But adding embellishments such like borders, changing font sizes, types and colours often requires a user to go under-the-hood. Here the user is confronted with HTML and CSS coding–a language unfamiliar to them.
Other reasons for the complexity of blogs is the platform on which it resides in cyberspace. This is called "hosting" and requires updated name servers to point custom domains to a registered URL. In other words, if Joe Smith registers a blog titled "joesmithsblog.wordpress.com" and wants it to appear under "joesmith.com", he'll have to change the DNS settings in the hosting panel.
Monetizing blogs is also a challenge to new bloggers. They must go into the main CSS directory to add specific code so the ads will show up.
Customizing a blog is the biggest demand new bloggers face. To get a custom look, much CSS and HTML coding has to be changed to produce a desired look.
However, there are few CMS  solutions that makes setting up a bog too easy.
Read : How to setup a self hosted wordpress blog
Yet another demanding aspect of setting up a blog has nothing to do with design work. In fact, it doesn't necessarily include any HTML coding. It's called "content". Once initial set-up is complete, blogs are blank. If a user chooses a blog template and publishes it, it won't look like the sample template. This is because no content has been added.
Blogging requires what is referred to in the world of journalism as "copy". Copy simply means blog posts. This includes text, images and can include audio or video files. To actually create a blog that has a following or readership, content must be added on a regular basis. This means having to choose a topic, then settling on a niche within that topic. The content must reflect the chosen niche in order for the blog to be successful. For instance, blogging about football is too broad. But blogging about behind the scenes football is a niche.
So What are you waiting for. Go, Start a Blog Now !!
Join My Awesome Newsletter !!
Get all the tips, tricks and suggestions directly to your inbox and thats too for free..!!