This is a Guest Post by Muzammil.
SEO Tips for Success and Improved Search Engine Ranking
In today's business world, it is difficult to avoid the importance of internet marketing and the impact of search engines on website traffic and profit. If you want towin nowat the SEO game, here are a few tips to integrate into your search engine optimization campaign.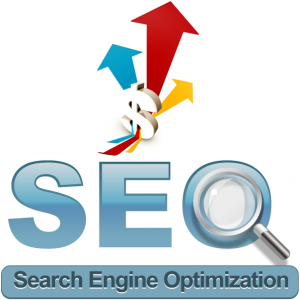 Research Keywords
While keywords themselves are not search engine optimization, how they are used and their effectiveness is definitely part of SEO efforts. Before writing any content or even designing your website, sit down and research relevant keywords and long string keyword phrases.
Keyword phrases have become even more important to developing website traffic and SEO than in the past. Current research indicates that users do not simply search on a single keyword. Instead, they search on keyword phrases. For example, if your business is carpet cleaning in Chattanooga, Tennessee, a relevant long string keyword phrase might be, "cheap carpet cleaning, Chattanooga." Long string keyword phrases are easier to naturally integrate into content, such as articles and site text.
Take Advantage of Social Media
Social media outlets have become highly visible and a primary method of significantly improving website traffic and improving search engine ranking in recent years. With the advent and popularity of sites such as Facebook, Twitter, LinkedIn and others, SEO experts agree that you should integrate social media as one of your main SEO activities if you want to win now at the SEO game.
Social media for SEO purposes can be extremely powerful. With each message that you post, you literally create hundreds, if not thousands, of backlinks to your site. No only is your post sent to all of your followers, but it is also posted on the main page of the social media site. If readers are intrigued, they may visit your site. Additionally, if your message is re-posted to their own follower network, many more backlinks are created.
Since quality backlinks are one of the ways in which search engines such as Google, Bing and others evaluate websites for search engine ranking, building backlinks through social media can become highly effective. With a matter of a few keystrokes, you can improve your ranking within a short period of time.
Build Contextual Links with Article Marketing
Another effective SEO method to win now is to use article marketing. This approach to SEO has multiple layers of effectiveness. First, writing quality content that integrates both your targeted keywords and long string keyword phrases allows you to build deep contextual links. This is another way in which search engines evaluate websites for ranking.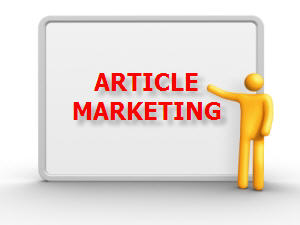 Second, quality content, especially if it is posted to relevant and reputable article directories, will build your online reputation as an expert in your field. This, in turn, will encourage interested readers to re-post your content and visit your website, both of which will increase website traffic.
Evaluate the Structure of Your Website
One of the ways to win now at the SEO game is to give your website structure a critical evaluation. Make sure that you have a site map included on your site. Also, evaluate meta tags, content tags, page titles and embedded image tags to incorporate targeted keywords. Also, make sure that your website meets all of the webmaster guidelines for Google. Violating any of these guidelines can result in not only penalties that will drop your search engine ranking, but could also possibly include being banned from Google.
Remember that SEO is a Long Term Process
With the exception of social media, most of your SEO activities will result in improvement to your search engine ranking and sales over a long term period. Winning at the search engine optimization game does not necessarily mean you will win now with every approach. However, over the long term, you should see improvements. As part of your SEO efforts, integrate software that will allow you to regularly evaluate the effectiveness and impact of your SEO activities. This way, you can make changes to your approach as needed.
If you want to win now at the SEO game, use an approach that utilizes several different SEO methods. Over the long term, you will see effective improvements in your search engine ranking, website traffic and eventual sales.
---
So, these were the few Tips to help you get into the SEO game and succeed.
Are you using these tips in your SEO Campaigns alread ? Is there anything else to want to add to thi list of SEO Tips ? Do share in the comments.
Join My Awesome Newsletter !!
Get all the tips, tricks and suggestions directly to your inbox and thats too for free..!!