In this post I am going to explain you an easy way to add a related post widget in blogger or blogspot.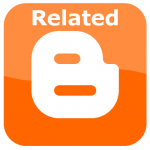 Why to add a related post widget in a blog ?
Related Posts are of great use for a blog.as it keeps visitors for longer time on your blog. This is because after reading your post, they will be surely in search of more such content or related to that. So they will use the Related Posts links which will be there in your blog, under every posts, if you add this widget. Moreover If your visitor finds a no. of posts, under the topic they were looking for, then there are full chances that they will become your blog's subscriber & an all time reader.
How related Posts widget works ?
Related Posts widget works by listing all posts which are under the same label, as your current post is. Like if you have a post on 'how to add meta tags in blogger' & you have added label 'blogspot hacks' ; then all your posts with the label 'blogspot hacks' will be displayed under the Related Posts link under that post.
How to add Related Posts Widget in blogger ?
Now direct to the topic. Follow the following steps to add this widget :
1. Login to blogger.com.
2. Go to Layout —> Edit HTML
3. Backup your entire template.
4. Check the Expand Widget Template
5. Look for the following code :
6. Just Before it paste the following lines :














<

b:if

 

cond

='data:blog.pageType == "item"'

>




<

style

 type="text/css"

>


#related-posts {
float:center;
text-transform:none;
height:100%;
min-height:100%;
padding-top:5px;
padding-left:5px;
}
#related-posts .widget{
padding-left:6px;
margin-bottom:10px;

}
#related-posts .widget h2, #related-posts h2{
font-size: 1.6em;
font-weight: bold;
color: black;
font-family: Georgia, "Times New Roman", Times, serif;
margin-bottom: 0.75em;
margin-top: 0em;
padding-top: 0em;
}
#related-posts a{
color:blue;
}
#related-posts a:hover{
color:blue;
}
#related-posts ul{
list-style-type:none;
margin:0 0 0px 0;
padding:0px;
text-decoration:bold;
font-size:15px;
text-color:#000000
}
#related-posts ul li{
background:transparent url(http://2.bp.blogspot.com/_u4gySN2ZgqE/SnZhv_C6bTI/AAAAAAAAAl4/Rozt7UhvgOo/s200/greentickbullet.png) no-repeat ;
display:block;
list-style-type:none;
margin-bottom: 13px;
padding-left: 30px;
padding-top:0px;}


</

style

>





<

script

 

type

='text/javascript'

>




var

 relatedpoststitle="Related Posts";


</

script

>




<

script

 

src

='http://blogergadgets.googlecode.com/files/related-posts-for-blogger.js'

 

type

='text/javascript'

/>





</

b:if

>















7.  Replace the highlighted "Related Posts" with whatever title you like to give to your widget within double quotes.
8. Now find the following :
<

div

 

class

='post-footer-line post-footer-line-1'

>
9. Now after it, paste the following :




<

b:if

 

cond

='data:blog.pageType == "item"'

>




<

div

 

id

='related-posts'

>




<

b:loop

 

values

='data:post.labels'

 

var

='label'

>





<

b:if

 

cond

='data:label.isLast != "true"'

>




</

b:if

>




<

b:if

 

cond

='data:blog.pageType == "item"'

>





<

script

 

expr:src

='"/feeds/posts/default/-/" + data:label.name + "?alt=json-in-script&callback=related_results_labels&max-results=6"'

 

type

='text/javascript'

/></

b:if

></

b:loop

><

a

 

href

='http://www.techpit.co.cc/2009/05/related-posts-widget-for-blogger-blogspot.html'

>

<script type=

'text/javascript'

>


var

 maxresults=5;
removeRelatedDuplicates(); printRelatedLabels(

"

<

data:post.url

/>

"

);


</

script

>




</

div

>





</

b:if

>



10.  If you want to display more or less than 5 related posts then change the no. in the following in the above code accordingly :
var

 maxresults=5;
11
. You are done now.
Troubleshoots
1. If you don't find the code in step 8 try finding the following :
<

p

 

class

='post-footer-line post-footer-line-1'

>
& continue as above.
2. If you want  to display related posts on every page, just remove the 4 lines starting with
Hope you liked the post.
Join My Awesome Newsletter !!
Get all the tips, tricks and suggestions directly to your inbox and thats too for free..!!