I you are following my blog you will be familiar with PageRank Concept or see it here.
Well as I told earlier, Backlinks are the key to higher PR & better SEO.Here I am listing some of the ways to increase your Backlinks  & hence your PR.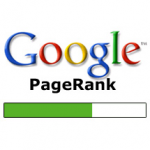 1. Good & Up To Date Content: Good content will automatically increase your backlinks as more & more sites will include your link if you really have some quality content. Remember content is king & you must be heard of it. Try to be original, copied content (content from other sites) are most hated by search engines, so try to be perfect in yourself. Try to be simple in your language- a site acquires more visitors if the site/blog's language is user friendly. Now the most important thing is 'be up to date', i.e try to put the latest information & reviews which will be really new & eye catcher to your visitors. The content must be relevant to your site & the title. Morover don't use a lot of flash content as it will slow down your page loading time & thus will make it difficult for your visitors & search engine robots to crawl your site.
Another important thing thing is that, remember to include your keywords in your page title & heading. Try this, as this is the best & most efficient method for increasing traffic & SEO.
2. Blog Commenting : Search for high pagerank blog posts under your niche & comment on it & use the keyword & URL field to take benefit of a backlink. Always write a useful content after reading the whole article, so that you may not be marked as spam by Akismet or the Admin of the blog. One great method to increase the backlinks is to be the first to comment on a blogpost & your link will be noticed more thus in turn driving more traffic & backlinks.
3. Online forums: Other great method is to write posts or articles in online forums. These are the sites which allows its user to submit content on their site. This is a great great to increase your backlinks. You just have to post some content as text and put your site's link on an appropriate keyword in your text. But now a days many online forums sites do not allow users to put their link in the article. Therefore the best way to put your link is to put your link in your signature. In this way you will not be caught & your backlinks will also increase. Some famous forums are DigitalPoint Forums, WarriorForum, V7n etc.
4. Reciprocal Linking : It means simply "LINK EXCHANGE". Many of you have heard of or seen 'Link Exchange Program' link on other sites/blogs. This is a strategy to incrase your PR. The sites or more often blogs which offer this, do this only to increase their backlinks. They will place your site's link on their site (i.e increase your IBL) but on a condition that you do the same for them, i.e place their link on yours ——-as a link or on blogroll. In this way both the sites will be helped. But remember to link exchange with sites with similar content & similar topic.
But remember, putting links of sites of lower PR on your site will reduce your PR if you have one. So try to get reciprocal links of higher PR sites.
5. Online directories : submiting your site to online directories is a great technique for increasing IBL or backlinks. Online directories are always seo friendly & have higher PR so you will always benefited by submitting your site/blog to them. If your site have good content they will readily aproove you & add your site. Their are both free & paid directories online, but i will list the free ones only. The best free online directory is DMOZ. It has great category selection & is supported by most of the search engines, so your site will also acquire good place in search engines. They may take months to aproove your site after submission depending upon your site's quality.
Try googling for other free online directories.
Hope you liked the post.
Join My Awesome Newsletter !!
Get all the tips, tricks and suggestions directly to your inbox and thats too for free..!!