Now a Days, blogs are ruling internet. Blogger.com & wordpress are the most popular blog making sites. WordPress is likely for proffesionals & have enormous features. But blogger is a good start for begginers, and has slightly less features than wordpress but it is too easy to use & so user friendly.Now a days every serious blogger wants to & is earning by advertising. Blogger donot provides direct method to add ad codes in blogs other than Adsense.To earn through advertising you have to put some ad code on your blog. Here i am listing the ways to do that in blogger.
A. To put google adsense code:
1.Go to blogger.com –> sign in
2. Go to monetize tab at top — select the format of the ads to appear.
3. Now you have two options– If you have an older adsense account you can link it to here Or if you are new to adsense you can sign up here.
4. now its done
B. To put bidvertiser, adbrite etc:
1.Copy the ad code from the ad provider's site.
2. Go to blogger.com –> sign in
3.G to Layout maenu at the top
4. Select 'add Gadget'.


5. a new window will appear with a no. of options.
6. Select add HTML/JAVA Script.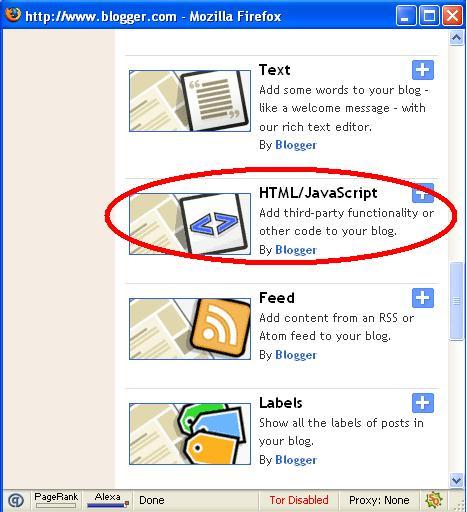 7. Now paste the code here & leave the title field blank


8. its done now.
Hope you liked the post.
Join My Awesome Newsletter !!
Get all the tips, tricks and suggestions directly to your inbox and thats too for free..!!