Now a days statistics counter are of much use especially for beginers in blogging. This helps them to see the no. of page views & unique visits your blog is getting. You can also see the country & operating system from where you are getting the maximum traffic.
Their are many sites thet provide this facility free of cost. There is no need to download any content. Simply sign up for them & add the HTML code to Your blog or Site.
Some of the sites providing this are:
1.SHINYSTAT
2.STATCOUNTER
3.HISTATS
4.GOSTATS
5.AMAZING COUNTERS
Acc. to me ShinyStat is the best as it gives the most detailed information & statistics of your site or blog & it is too easy to sign up & use. However you can try any of the above or try googling for more.
NOW the Question is how to put it in Blogger. It is too simple. Copy the HTML code from your Stat site & do the following in Blogger
1. Login to blogger.com
2. Go to layout — Add a gadget — HTML/JAVA Script.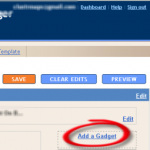 3. Paste the code here.
4. Save
5. Place the gadget in the perfect place on your blos & Save.
Thats it. Now you are having astats widget installed on your blog.
Join My Awesome Newsletter !!
Get all the tips, tricks and suggestions directly to your inbox and thats too for free..!!