There r many ways to earn money online. At the top is google adsense which pays u for every click ur site's visitor made on the ads displayed on ur site by google. There are other affliates also like adbrite, kontera, clixsense, yahoo, msn, ebay etc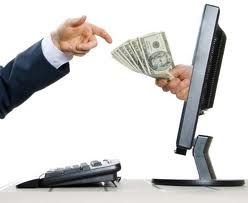 which pays u for clicks but there pay rates are somewhat low, so i prefer google adsense.
For this u need a website,(google is not accepting subdomains nowdays, so u need a perfect website with perfect domain name like www.yourname.com or .net or .in).
I have provided ways for getting free or paid website alongwith hosting in this blog in some other posts. look for it.
U can also apply for adsense through google's partner sites like hubpages.com or indianstudychannel.com.
After ur account is approved, u can start displaying ads on ur site. Whenever a visitor clicks on an ad, u r get paid according to bidding of ad by advertisers. Once ur account reaches a min. of $100 u r paid through dd(demand draft) send to ur address.
But remember google hates repeated or fraud clicks & deactivates such user's account.
Join My Awesome Newsletter !!
Get all the tips, tricks and suggestions directly to your inbox and thats too for free..!!