On almost every popular service site, You will get a link "become an affliate" usually at the bottom of their page. Becoming an affliate means that you are going to promote their site or service or to resell their product, if you own a site or simply an acess to your html. You need to put their html code or an affliate code on your site or simply popularize it through social networking sites like orkut, facebook, digg etc. The link they give is a complex one like "www.example.com/RefId=12345″. Every time a user signs up through your link you are credited. Their payrates are usually high ranging from $0.50 to $2 &even more depending onthe site.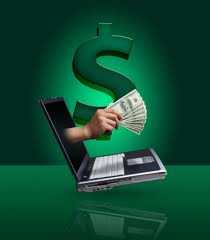 Try becoming an affliate of a gpt site(like Cashcrate.com ) or ad publishing site like adsense as you already hav an account with them & this affliate source will enhance your earning.
Try to become an affliate of more than one site(to increase your overall earning). List your affliate links along with ur username and password in ms excell so you can easily remember them.
Hope you like this post.
Join My Awesome Newsletter !!
Get all the tips, tricks and suggestions directly to your inbox and thats too for free..!!