This is a Guest Post by James Martell.
If you are unsure of what Google Images is, and what it can do for you, then you are about to learn how to take your website to the next level. If you already know what it is, then this article can give you some ideas how to best utilize this service.
Google Images allows you to search through their search engine for image content. You probably already know that you can type in specific words known as 'keywords' to bring up links to various sites.
Just as keywords work for finding content, Google Images searches for images when a person has typed in certain words. But, it brings them up for viewing…with a twist.
When an image is clicked on a thumbnail is placed over the owner of that image's website. For example, I typed in 'beaches' and when I clicked on the photo that I was drawn to, it also brought me to a website about beaches.
In 2010 it was announced by Google's Director of Search Products, Ben Ling, that there are over 10 billion images that have been used through their service. According to Google, over 1 billion views of these images are happening each day.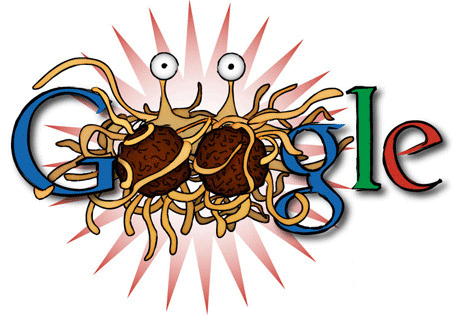 Now, how can you make the most of this service? Read on…
1. A High Quality Photo is Worth a Thousand Viewers
You will do better with this service if your photos are high quality. People will tend to click on them quicker than they would a blurred, out of focus, or badly cropped photo.
However, don't let this scare you into not trying your own photos. All you need is a decent digital camera, and to know how to perfect your photo by proper cropping and retouching using PhotoShop. Guides can walk you through some of the techniques.
If Google has over 10 billion views on the posted photos, just imagine what a portion of those could do for your site. I have used it now for a while, and highly recommend it. I find it to be an easy and inexpensive avenue for generating new traffic to your products.
2. Use Relevant File Names
Everyone who searches for an image will be directed to images by the words they have typed into the search box.
If you have worked with a digital photo at all, you have noticed that the camera typically assigns fairly random names, consisting of only numbers and letters. However, you can rename the file.
Make sure you rename it something relevant, such as 'rock_climbing' if it's a photo of someone rock climbing. If you simply renamed it 'climbing' you might have people clicking on it who are looking for how to stop their toddler from climbing on counters.
The rule of thumb I use is to keep it simple, and target it for those who would benefit from my website.
3. Pay Attention to the Alt Tags
The search engines spider will search and pick up photos based on their Alt tags as well as the file name. Since they don't have the capacity to actually view the image, you have to rely on text, so I recommend that you carefully consider the words you choose to tag each photo.
Alt tags should be short and succinct. Here are a list words I would consider for a photo of a boy swimming in a pool:
"boy in pool"
"child in pool"
"swimming in pool"
"boy in water"
"child swimming"
Make sure you keep it to what you want the viewers to see in the photo. In other words, if there are other people in the background playing volleyball, it wouldn't make sense to use "volleyball", if your intended message is about a boy swimming.
4. Descriptive Text
You may be using alternative options for submitting your photos to your site, such as WordPress, or another content management system. If this is the case, you need to create a brief text description for each image.
Just as with the file names and Alt tags, choose relevant words for what you want people to see in the image.
This can take a little time and patience on your part, but it's important. I have hired freelance workers to help with some of these tasks when time is short. This is important. So find the time, or find the help.
5. If a Few is Great, More is Better
I suggest that you place as many high quality photos on your website as it will allow. If Google Images has had over 10 billion views, the more of those billions you can capture, the more successful your site will become. You raise your chances of success significantly with each photo.
Coming up with ideas for all these photos can be a daunting task. I asked several friends and family what images they would expect to see on my sites. If it isn't something you think would work, it could at least trigger some ideas.
Before and after shots are always intriguing to potential clients, if you are selling a service. For websites that are selling products, different angles of the products can produce 2-3 for just one product. A cooking and recipe website will do well with a lot of colorful photos of various foods or ingredients, not just the recipes.
If you get stuck with ideas, take a couple hours to browse websites, especially stock photo sites.
To Sum it Up
You have just been given some advice on how to easily generate more viewers for your website. I have firsthand experience in knowing this works.
So, let your creative side loose on this and have fun. Take as many photos as you can, watch video tutorials for Photoshop, and work your creation into your website. Then buckle up, because the traffic will soon flow in.
Join My Awesome Newsletter !!
Get all the tips, tricks and suggestions directly to your inbox and thats too for free..!!